Gil Cisneros is running for Congress in California's 39th Congressional District, split between Los Angeles, Orange, and San Bernardino Counties. Gil is a veteran. He doesn't take contributions from PACs because he believes that government should work for the people and not for corporate special interests. He attended collage on a Naval scholarship and holds a MBA from Regis University and a MA in Urban Education Policy from Brown. He was a manager for Frito-Lay and was laid off in 2010. Weeks after, he won a Mega Millions jackpot worth $266 million. We all dream of winning the lottery and then using the money to make the world a better place – Gil is living this dream. He and his wife became philanthropists. They established endowments for scholarships, they founded Generation First Degree Pico Rivera and The Gilbert & Jacki Cisneros Foundation. Gil has worked to strengthen public schools and created college opportunities for students and veterans. Today, he wants to represent his district in Washington. I wanted to see what he had to say to the Iranian American community.
Irandokht: What has been your experience with the Iranian American Community? What are some of the challenges they have been brought to your attention?
Gil: The Iranian American community is highly educated, successful, and a part of what makes California the leader in many areas. I participated in a No Muslim Ban Forum and an Interfaith roundtable that included leaders from the Iranian community and their concerns are very similar to the concerns all of us have about the direction our country is heading.
Irandokht: Why do you think Iranians were included in the Muslim travel ban but citizens from other countries that committed a terrorist act on American soil were not? Why not just ban specific people that are thought to be terrorists and not countries?
Gil: It's hard to rationalize anything the Trump administration does, especially on the topic of immigration. The Trump administration's travel ban does nothing to strengthen our border security, nor does it address any of the issues affecting our immigration system. The whole decision to implement a travel ban like this is against the spirit of this country and the values we have as a nation.
Irandokht: What went through your mind when you saw the children being separated from their parents? In court without their parents? In cages? From my understanding, there are still children that have not been reunited with their parents. What is your game plan for helping these children?
Gil: I can never forget the images and stories of children locked in metal cages and crying out for their parents. This has shocked our country's moral conscience. The Trump administration's 'zero-tolerance' immigration policy is cruel, inhumane, and goes against everything our country should stand for. Instead of providing compassion and hope, the administration is stoking fear and anguish, inducing more trauma in families who are fleeing violence and persecution. When I and the thousands of our country's veterans enlisted to serve our nation, these were not values that we chose to defend. The fact that children are still separated from their parents is inexcusable. These children must be joined with their families at once.
I visited the border at Tornillo, Texas because I believe we must continue to speak out against the cruel and inhumane treatment of families at our border. I'm continuing to call for the immediate reunification of children and parents and for comprehensive immigration reform that keeps families together. I will support legislation that expedites this effort through funding attorney's and social workers who have the language skills to connect with these kids and parents.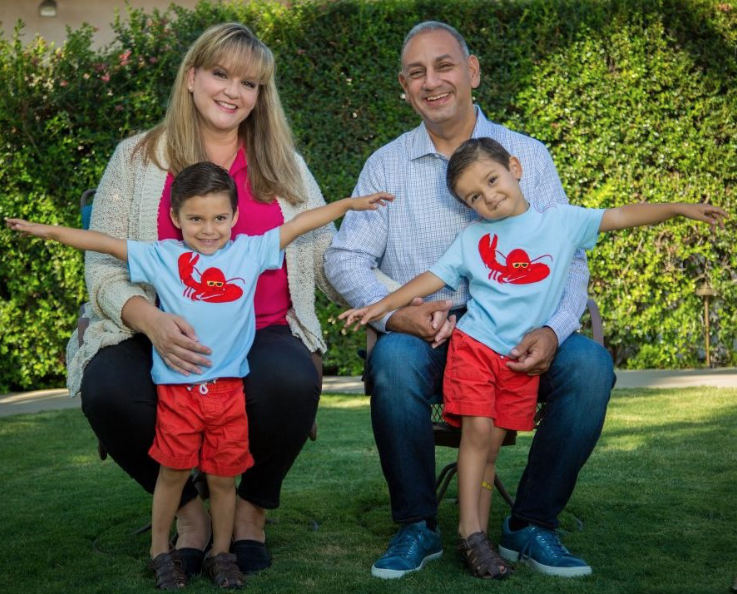 Irandokht: The gun violence in this country seems to be getting worse and not better. How are you going to help us keep guns out of our schools, movie theaters, etc.?
Gil: I lost my grandfather to an act of gun violence. It's something that has affected my family to this day. I am sure that I'm not the only person that was deeply troubled by the act of domestic terrorism in San Bernardino. I am sure that I'm not the only one who's inspired by the Parkland students courage to fight for gun control. It's time for our legislature to lead by their example and prevent another San Bernardino attack, a Sandy Hook shooting, the Las Vegas massacre and now the killing of people in a Synagogue. We need comprehensive gun legislation. That includes universal background checks, regulating military-style assault weapons, and repealing the Dickey Amendment. Arming our teachers and administrators and putting guns in schools is not an acceptable solution.
Irandokht: Why do you think both democrats and republicans connect with your message?
Gil: I am speaking to our values here in the 39th District because I've listened to the issues most prominent in their lives. Often times I've shared in similar experiences. I know what it's like to watch a loved one live without healthcare because my mom didn't have it for 16 years. I know what it's like to welcome a person home from war and later struggle with mental illness. I know how hard it is to pay for college and the hoops a young person has to jump through to make higher education happen for them. I've witnessed the incredible work ethic of immigrant families, who are being dismissed today by an Administration that doesn't want them here. The issues on the 39th district community's minds are the same issues I struggle with every day. That is why I want to head to Washington and represent them in Congress.
Irandokht: What do you think about Universal Healthcare? And pre-existing conditions?
Gil: I strongly believe that healthcare is a right, not a privilege. We must work to restore and strengthen the Affordable Care Act. We need to restore the individual mandate, ensure protections for pre-existing conditions, restore the public option, restore risk corridors, and allow the government to directly negotiate with pharmaceutical companies to bring down the costs of prescription drugs. Those with pre-existing conditions must have access to the life-saving care they need. We also need to make sure patient safety is a priority in every hospital.
Irandokht: What is your stance on immigration and the DREAMERS?
Gil: For over eight years my wife and I have dedicated ourselves to our foundation that supports and motivates students to enter college, and a large portion of the students we have supported have been Latinx/Hispanic girls and boys who are first generation Americans and college students. It has always been important to me to support kids who felt they didn't have a chance to achieve their dream. We also have worked to support many students who identify as DREAMers. Equality is necessary not only by ethnicity but in accessibility. In Congress, I'll fight to ensure we never rip apart families. I'll advocate for comprehensive immigration reform that upholds our promise to DREAMers, provides a pathway to citizenship, and doesn't fund the President's senseless border wall.
Irandokht: I've heard over and over again that people are very disappointed in the Democratic Party and believe they have been too weak to put country over party. How would you respond to that?
Gil: The democratic party is strong because of its diversity of people, ideology and background. The party is working to expand and adapt to the changing society around them. We've done it before and we will do it again. I firmly believe this party is the one fighting for working families, the LGBTQ community, women, people of color, immigrants, those with disabilities, and so many other demographics. We are representative of the society we live in, and so long as we are open to listening to the various facets of that society, we can be a place where every can feel represented.
Irandokht: Where do you stand on LGBTQ rights? Women's rights? Veterans?
Gil: I believe you should be able to marry who you love, express your true identity without fear, make your own choices about what happens to your body and feel safe in your community- whether it's at the ballot box or walking to the grocery store.
I've seen the sacrifices and challenges that veterans have faced overseas and in coming home. As a former Naval officer who entered military service in the tradition of my father and grandfathers, I'll be a strong voice for military families and veterans. I've spoken with veterans who have struggling to be able to afford their education and housing. We need to be giving veterans the benefits they have earned, not cutting their funding.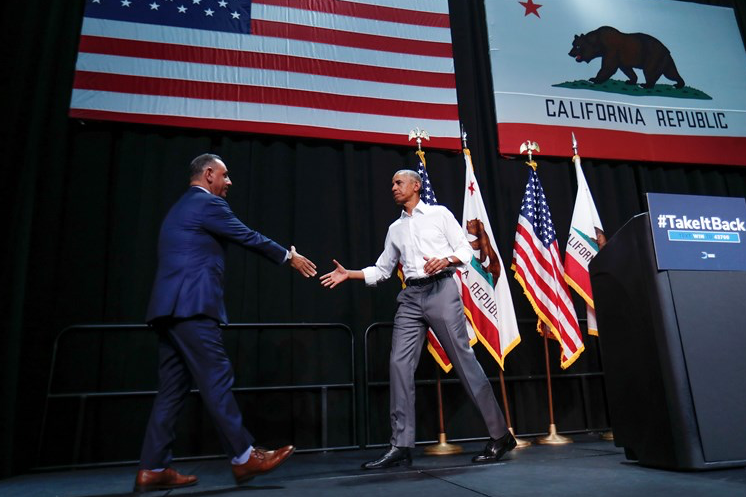 Irandokht: How do you plan on making higher education affordable?
Gil: Making higher education affordable and accessible starts at a young age. In Congress, I will fight to increase investments in our k-12 education system. I will fight to ensure a quality education is accessible wherever you live and regardless of income. We also need to better support our teachers who are overworked and underpaid. We need to allow borrowers
with high-interest private student loans to refinance at lower rates. Helping our students refinance their loans provides them with the opportunity to pursue their dreams without falling into economic hardship. We need to bring Pell grants in line with the actual cost of higher education. We can provide states incentives through matching grants to increase investments in public higher education and provide students with debt-free college. We also need to invest more in community college colleges and vocational programs. These are great alternatives to a four year school or could be a jumping off point for those who want to later attend a university or four year college.
Irandokht: I noticed "Animal Rights" on your list of priorities – can you expand on this?
Gil: Promoting animal welfare and protecting them from abuse is a top priority for me. I understand the important role animals play in the lives of adults and children. I will fight to protect farm animals from inhumane treatment and work to eliminate the use of antibiotics in farm animals for non-therapeutic reasons. In Congress, I will vote to protect pets and domesticated animals by strengthening regulations on "puppy mills" and other harmful commercial breeding facilities and support legislation to prevent animal cruelty and torture.
Irandokht: What is your message to Iranian Americans that shy away from getting involved in politics and don't vote because they feel their vote doesn't make a difference?
Gil: The right to vote is an honor. It is an important way to make your voice heard and to elect people who will represent you and your values from local governments to the White House. Just a few votes can determine who sits on your school boards, city council and in courtrooms. Voting is more than just Congress and the Presidency. It is critical in determining what happens in your own backyard.
***
For more information about Gil, his campaign or to volunteer or donate, please visit CisnerosforCongress.com can also follow him on Twitter @GilCisnerosCA and Facebook