Cartoon
August 29, 2006
From wikipedia.org: "Heavy Water Production Reactors have been used to turn uranium into bomb-usable plutonium without requiring enrichment facilities. They have been used by USA, Russia, Israel, India, Pakistan, and North Korea for that purpose." On August 26, 2006 Iran announced the launch of a new phase in its Arak heavy water reator project.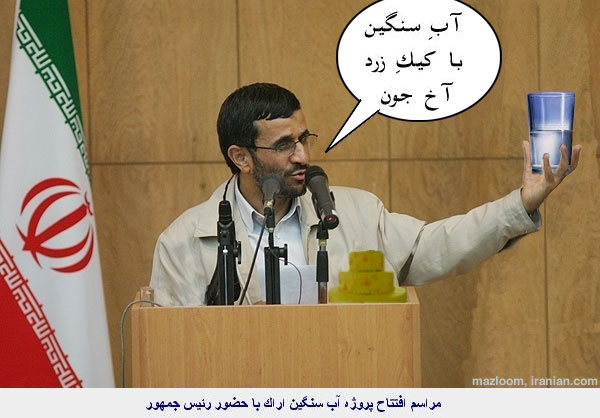 Do you have a cartoon? Email it
SATIRE
Latest
Cartoons, articles & ...
* Cartoonists
* Feature articles
* Jokes