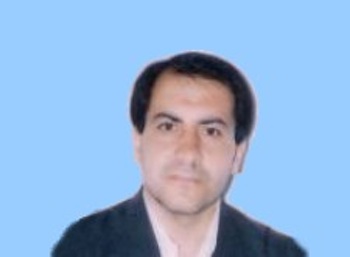 Mahmoud Bagheri: Prisoner of the day
JARAS: Mahmoud Bagheri, a member of the Board of Directors of Iranian Teachers' Association, began serving his 9.5 year prison sentence on 26 June when he appeared at the Evin Prison Court following receiving a summons.

According to JARAS reporters, Mahmoud Bagheri was summoned to begin serving his time two months ago, but when his school appealed to the Judge presiding over his case at the Evin Prison Court, the Judge agreed to delay his imprisonment until after school finals.

The 9.5 year prison sentence for Bagheri, a Tehran physics teacher with 27 years of teaching experience, has shocked his colleagues.

Bagheri spent one month in Evin Prison's Ward 209 in 2007 because of demonstrations he attended in February and March of 2007, to protest the low wages of teachers . That arrest lead to a trial in which Mahmoud Bagheri was sentenced to 3.5 years' suspended prison term.

He was again arrested on June 29, 2010 for his activities in the Iranian Teachers' Association. He spent three months in the Intelligence Ministry's Ward 209 inside Evin Prison. He was later sentenced to six years in prison and an appeals court upheld his sentence.

Mahmoud Bagheri is an Iran-Iraq War veteran who requires ungoing medical attention.
02-Jul-2012