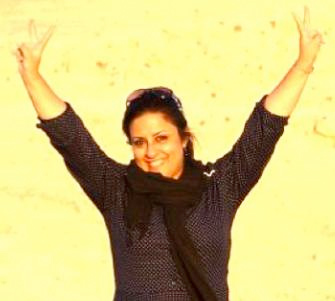 Tahmineh Monzavi: Prisoner of the day
Tahmineh Monzavi, 23, is a student of Photography in Azad University's College of Arts and Architecture. Security forces arrested Tahmineh Monzavi on 19 February at her work. After confiscating her personal items, the security forces then went to her home and searched the premises.

Tahmineh Monzavi specializes in photography of social issues and maladies, and has received multiple awards for her work. In her collection of photographs, "Baagh-e-Angoori," for which she won the Sheed Independent Documentary Photography Award, Monzavi portrayed images of a safe house for homeless and drug addict women in South Tehran, around Shoosh Park. She also won a Sheed Award for "Aroosak-e-Kooki," a collection of photographs of underground women's fashion shows in Tehran, photographed in 2009 and 2010.

Reason's for Monzavi's arrest and her detention location are unknown.
03-Mar-2012