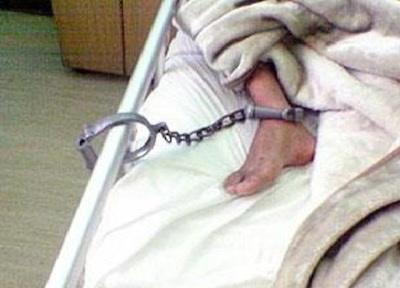 Reza Ansari: Prisoner of the day
Committee of Human Rights Reporters: Reza Ansari is a journalist who has worked with reformist newspapers in Iran for the past several years. For several weeks, journalist Reza Ansari Rad was repeatedly summoned to Evin Prison Court. When he appeared at the court on 3 May, he was arrested and transferred to Evin Prison, where he is currently inside Ward 350.

According to reports from Committee of Human Rights Reporters, Reza Ansari Rad is in poor physical conditions and has suffered two nervous seizures during the past two weeks. According to his cellmates, his seizures look like epileptic attacks, and if other prisoners are not immediately aware of his conditions around the clock, he may suffer grave consequences.

In September 2011, Reza Ansari Rad was sentenced to one year in prison by Tehran Revolutionary Court. His sentence was subsequently upheld by an appeals court.

Over the past two weeks, the new Sentence Enforcement staff at Evin Prison have sent two journalists to prison. Mahsa Amrabadi is the other journalist who was started her two-year sentence on 9 May.
14-May-2012