Have you ever passed by Immigration and Naturalization Service (INS) office in downtown LA and wondered why there are so many people standing in line? I can tell you why. Sit back and relax. It will take some time. It's not short and sweet.
My parents were lucky enough to get a U.S. visa and come visit me. The first thing to remember after the first hours of excitement was nothing but the famous INS Special Registration, since they were Iranian. After being fingerprinted, photographed and interviewed by the INS and state your travel plans, you are told,
if you remain in the US for 30 days or more, you must re-register in person with a designated INS district office between 30 and 40 days following admission to the US.
After thirty days of their arrival I told my laptop, my cubicle, and my boss, that I will be late on Monday. How late? I had no idea. Just guessed it should not be more than 1 to 2 hours provided that I will be there as early as an early-rising rooster!
The night before we prepared for the registration: gas and phone bills to prove the address that where they were staying at, my visa documents to show that I am a legal U.S., etc. Also the forms indicated that you have to be creative and bring any proof that shows you are doing what you expressed at the port of entry. So, we went extremely creative. My parents took the receipts of all gifts and souvenirs they had bought, the pictures that we had taken and even the video camera film of our family gatherings! That was the extreme of our creativity!
We got up at 6:00 AM in the morning to end up 7:30 AM in front of the Federal Building. Room 2024 was waiting for us. A form was given for each of the passports. The form basically contained the same basic information that was written in the passport and visa: Name, birth date, passport issue and expiration date and the local and original addresses, nothing special or new. Returning completed forms, they gave me a number for each passport: 15 and 16.
It was about 8:00 AM and there were about 10 people in the room so I did a quick math. If at least three windows are active (as it seems to be!), to process three persons at a time, and each person takes half an hour, we should be done by around 10 at most. So, kind of felt relieved, then sighed and sat.
But it seems in the INS things do not go as you imagine. Under the look of the big eagle of the federal government and all the present people, I witnessed that the process of only two individuals took about 3 hours. The clock was showing 11:00 AM, those two people were still in front of the windows. My father's face was sad and frustrated with his back pain. For all that time he was sitting and feeling the guilt for my empty cubicle. My mom's mouth in her pale face was moving with some murmur of prayers. I had a two o'clock staff meeting and I had no idea this could take this long.
One thing I could not figure out was why does it takes so long? I saw they asked the names of the brothers and sisters of the person and what they do (I have no idea how such information could serve any purpose!). Still it should not take this long. At times there were two people in front of the computer trying to figure out something. It was all I could see from behind the opaque glasse of the windows.
At 11:00, the hall was pretty much full but the windows were all empty. No one was working. I enquired about it and they announced that anyone who wants to go for lunch could go, as the staff were on their lunch break. Lunch break at 11:00 AM? Kind of hard to believe but true.
By a miracle, at 11:30 they called my mom. The immigration officer was extremely nice and caring esppecially when he saw my mom's pale face. He had the monitor in front of him and his he was supposed to do what is called "INS Special Registration for Iranian Visitors". He did nothing but type information from my hand written form into the computer.
He would search for every single letter to type, make mistakes and then go back to correct it. He would spend another 5 minutes to findthe backspace button on the keyboard. I tried to spell all I could to keep things going but there were cases that I could do nothing: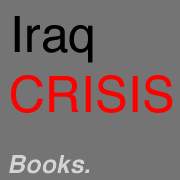 "What airline did they come with?"
"Virgin Atlantic."
"Aha Birgin."
"Not B, but V like Vital."
"Aha.. like Victory?"
"Yes .. Victory , Vital, Visa…"
"Aha .. we do not have it .."
"After 5 minutes .. "
"OK .. I put British Airlines. "
"That is fine as long as you are OK with it"
"And you probably do not know flight number?"
"No, I do not know. "
Do you ever keep flight numbers? If somebody wants to me to keep this information, they should tell me beforehand, don't you think so?
The officer liked my spelling and wanted me to spell the whole form. There was a question my grandparents' name and birth date. Well, he got kind of upset that I did not remember the birth date (according to the Christian calendar) of my grandpa who passed away some years ago.
"So you do not remember his birth date?"
"No, the year is all I can tell you." ( And I was guesstimating!)
Oh before I forget, the important part was that after every few minutes, when he had to go to the next page, he would call a lady, who had an Information Officer badge, and ask: What should I do now? The lady would look and say, "Click next." Then she would do it herself and stand for sometime just for the next page to appear and go on.
Information entry was finally finished after 45 minutes. It took them 45 minutes to enter the contents of a one-page form — information already available in the passport and in their visa system — into their own system with my spelling help. Then came the oath part. My mom took an oath that all the information written in her passport and the visa issued by the United States is correct!
The fingerprint section was another hurdle. Taking the fingerprint of the right hand cross finger was repeated 15 times:
This one is too weak, this too dark… now you're sweating. They had an electronic fingerprint interface attached to their database but it was too sensitive or maybe had special conditions that would not easily grasp a good picture of her finger. I am happy that one was enough; the 10 fingers would have taken something like another two hours!
The photo taking was painless and easy. But the last part was the ultimate of this show. He called a colleague and asked:
What should I do next? Together they figured out that they should write this happy date in my mom's passport to show that she has complied with the law. They needed to get a number from the system:
Please tell your mom to have a seat. Normally it takes up to half an hour to get a number.
I was really stunned! What kind of database system takes this long to process a simple command?
My father's part was sweet and fast — after waiting until 1:00 for the lunch break to finish. Within 25 minutes, two immigration officers worked together just to enter a number into the system and see all his information already available. Then they wrote in my dad's passport that he showed up at the INS!
Nobody asked for any documents or any creative answers. All they cared about was entering the same information into their system — again.
Now I know why there are such long lines of hopeless faces in front of this building every single day.
Does this article have spelling or other mistakes?
Tell me to fix it
.