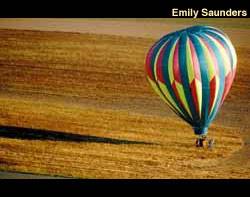 It seemed as if all would be found in the end,
Loose ends would be tied and diligence crowned in the end.
Unaware earth opened up and thrust ears out to hear
Where faint angelic trumpets resound in the end.
We thought that though naught can be known in full or proved,
For a boundless fruition we're bound in the end.
But (this is not news) things which are built run down;
Nature will nature confound in the end.
The profound but impossible question of thought
Asks happenstance to what it will redound in the end.
The hound of intellect contrives to conceal its conceit
So it won't be confined to the pound in the end.
From celestial music aspiration falls to this
Small hope: at least to be on the ground in the end.
Relax and let go, Jack, release your tight jaws —
You'll be fucked in and out and around in the end.
---

Subscribe to The Iranian newsletter
Sign up for our daily newsletter to get the top news stories delivered to your inbox.
Support The Iranian
The Iranian is an online magazine for those who care deeply about all things Iranian: identity, culture, music, history, politics, literature, and one another. Stories like this are made possible by readers like you.
Please

donate

 or

subscribe

to help fund independent journalism for the Iranian Diaspora.