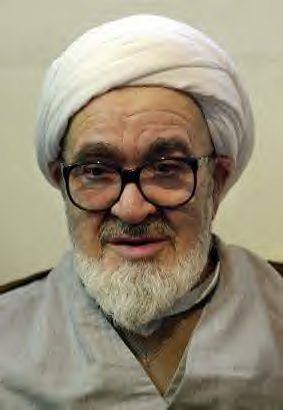 We are in the 9th week of turmoil in Iran and the nation is in a state of civil war!
Since Khamenei's speech on June 19th the situation has escalated with protestors not backing down, even following a massive, bloody regime crackdown uprecedented even by the standards of the Chinese crackdown of 1989 in the PRC. People are also now increasingly taking matters into their own hands and returning the regime's violence in kind throughout every major center.  Besides the international condemnations, the crackdown as well as the national instability has raised the vocal ire of even the traditionally conservative bastion of the Islamic republic's power base in Qom who are now openly calling for both the ouster of Khamenei and Ahmadinejad. Mir Hossein Moussavi, Karroubi, their family and aides – and a whole plethora of reformists – have fled Iran to an undisclosed third country. The Ahmadinejad-Khamenei axis is now about to turn their fire on Hashemi Rafsanjani, his supporters and dissident members of the Assembly of Experts who failed by just a few, meagre votes in their last official attempt a week ago in ousting Khamenei as Supreme Leader. In an unprecedented move, just a day ago Ayatollahs Yussef Saane'i and Montazeri have made a joint takfir upon Khamenei declaring him to be an enemy of God (moharib) and whose blood may be spilled with impunity (mahdur bi-damm). The other senior Ayatollahs in Qom have supported them.
While the crackdown has been vast and bloody, there have simultaneously been also large mutinies with increasing frequency happening within the sectors of the armed forces, including the Revolutionary Guards Corp. Three senior Revolutionary Guard commanders, who were initially involved in the first couple of weeks of crackdowns in the major cities, have just switched sides over to the Rafsanjani camp. The handful of recalcitrant members of the Assembly of Experts who were responsible in failing to oust Khamenei in the first attempt have now just been ousted from the Assembly themselves and are under arrest by forces loyal to Rafsanjani. Rafsanjani finally has his ad hoc quorum and the vote immediately carries for Khamenei's ouster; this a mere three hours before forces loyal to the now ousted Supreme Leader circle in on Rafsanjani, his forces and his renegade assembly in Qom. The Assembly immediately announces its decision nationally and to the world, and also announces, in a surprise to all, that it has replaced Ali Khamenei with Ayatollah-'Uzma Hossein-'Ali Montazeri (despite Khomeini's denunciation 20 years ago) as the Supreme Leader of the Islamic Revolution and thus the Guardian Jurisprudent of the Islamic Republic.
What is the likelihood of such a scenario playing itself out, and if it did, what would probably happen next? Consider all pro and con factors in the responses…