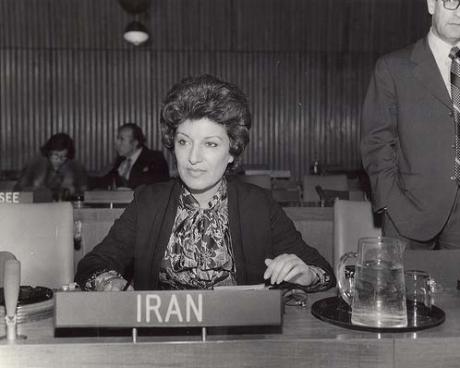 Promotional Film commissioned by Iran's Minister of State for Women's Affairs to showcase the various organizations dedicated to defending Iranian Women's status and demands in society during the Pahlavi Dynasty: 
The struggle for women's rights in Iran has been closely associated with the Pahlavi dynasty. Reza Shah dramatically abolished the veil, which he saw as the emblem of an obsolete tradition, gave women equal educational opportunities, established the girl guide movement, and encouraged women to work outside the home.
His son Mohammad Reza Pahlavi and immediate family continued to struggle for the full emancipation of women, and Iranian women up to 1979 did enjoy a high degree of equality with men.
The most important advancement of women's rights occurred in 1963 when as part of the reform of the electoral law they were given the right to vote and to run for any elected office. In the last parliamentary elections during the Shah's reign, over one million women voted, and out of 99 women candidate 19 were elected to the Majlis and two to the Senate. A women  was also appointed to the Cabinet, in a new post as Minister of State for Women's Affairs. See Mahnaz Afkhami, presently running the