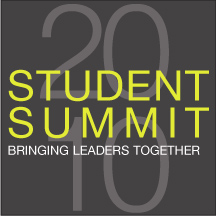 Iranian ­­Alliances Across Borders (IAAB) is proud to announce that the second biennial Student Summit will be held the weekend of November 5-7, 2010 at George Washington University in Washington, DC.
The Student Summit is a unique and unprecedented program to the Iranian American college community and is now entering its second session. "For the past year, our team has been working hard to­­ plan an engaging and exciting event for a whole new generation of young Iranian diaspora members from around the country," shares Tara Safaie, a member of IAAB's Student Summit 2010 planning committee.
The Student Summit promotes committed communication between students, university groups, and organizations throughout the nation by bringing together student leaders from colleges and universities across the United States to develop leadership skills as individuals, as participants in student organizations, and as members of the Iranian diaspora community. The weekend will be devoted to creating a dialogue that will explore the individual and organizational leadership role in both the Iranian-American community and the greater American community.
"The leadership summit was an excellent experience," says Pouya Alimagham, a participant of IAAB's 2008 Student Summit. "It was refreshing to see so many other Iranian student leaders organizing and working on behalf of a much larger Iranian community."
The Summit will be comprised of speaker panels and small group workshops. It is structured to focus on individual skills and management strategies in an atmosphere that encourages candid, open discussion and collaboration. A defining characteristic of the summit is its collegial environment in which students may learn from those who have successfully led and built practical leadership and communication skills.
"It made me feel like part of something much bigger than our university's Iranian student community," describes Pouya of his experience at the 2008 Summit. "We sat together and shared our experiences, triumphs and shortcomings, and brainstormed solutions to common problems."
Led by professionals at the top of their fields, this year's workshops and panels will address an array of topics including leadership development, communication, coalition building, exploration of identity, and mobilization.
Additionally, entertainment programming on Friday and Saturday evenings will provide an opportunity for students to socialize and connect on a personal level. Participants are required to stay at the hotel accommodations provided by IAAB throughout the duration of the weekend. More information regarding hotel accommodations will be available in the coming weeks.
As a non-political and non-religious organization, IAAB's Student Summit is open to all races and to all creeds. Applications are now available. All university students are encouraged to apply, but please note that space is limited!