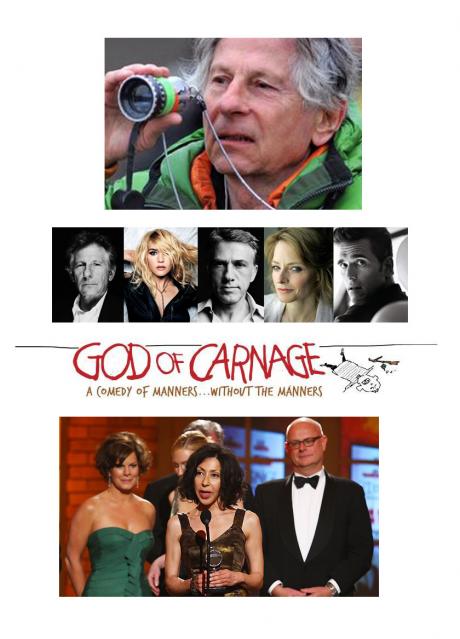 After delivering the excellent Ghost Writer this year, Roman Polanski has lined up his next film, Deadline reports. He will direct an adaptation of Yasmina Reza's Tony-winning play, God of Carnage. The play starred James Gandolfini, Marcia Gay Harden, Jeff Daniels and Hope Davis. Check out Polanski's cast below.
Kate Winslet (Titanic, Revolutionary Road) and Jodie Foster (The Silence of the Lambs, Flightplan) will play wives to Christoph Waltz (Inglourious Basterds, The Green Hornet) and Matt Dillon (There's Something About Mary, Crash). The film takes place in Brooklyn, but will be moved to France due to Polanski not being able to enter the country.
The film "tells the story of two sets of parents who meet after their sons are involved in a schoolyard fight. The meeting goes disastrously wrong as each pair attacks the other's parenting skills before turning on each other about problems in their own marriages."
It's a fantastic cast and it will be interesting to see which actor gets paired together. For those who enjoyed Polanski's The Ghost Writer this will definitely be a film to look forward to.
God of Carnage shoots in Paris this February for 12 weeks.
Related Blogs:

Yasmina Reza Wins 2009 Tony Award for Best Play (June 8th)
L'APOSTROPHE DE ROMAN POLANSKI ( April 13th, 1984)
Recommended Readings:
Iranian Pioneers Of The French New Wave Cinema by Darius KADIVAR
by Darius KADIVAR

by Darius KADIVAR
 
by Darius KADIVAR