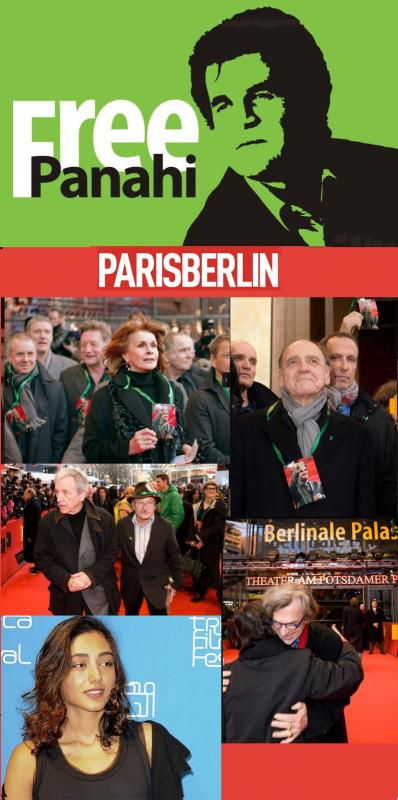 PARIS TO BERLIN — Europe's premiere film festivals and the European film community have rallied behind Iranian director JafarPanahi, calling on the regime in Tehran to reverse a sentence condemninghim to six years in prison.
(PHOTO: Golshifteh Farahani in Paris, and in Berlin German Star's Senta Berger, Bruno Ganz, Greek director Costa Gavras, German director's Volker Schlöndorf and Wim Wenders joined in support.)
VOA's Behnood Mokri reports with Ahmad Raffat ( Berlin), Reza Chahid (Paris):


Iranian authorities have found Panahi guilty of colluding in the gathering andmaking of propaganda against the regime. In addition to the prison term, he is banned for 20 years from making films, writing scripts, traveling outside the country or giving interviews to the media.

Europe's major film festivals, including Cannes, Berlin, Locarno, Rotterdam,Karlovy Vary and many others, condemned the sentence for Panahi and fellowIranian filmmaker Mohammed Rassoulov, who also received a six-year prisonterm.
5,500 people including directors Claire Denis, Semih Kaplanoglu, AndreaArnold and fellow Iranians Marjane Satrapi and RafiPitts, Senta Berger, Bruno Ganz, Wim Wenders, Costa Gavras amongst others signed an online petition calling for Panahi's release. You canview the petition