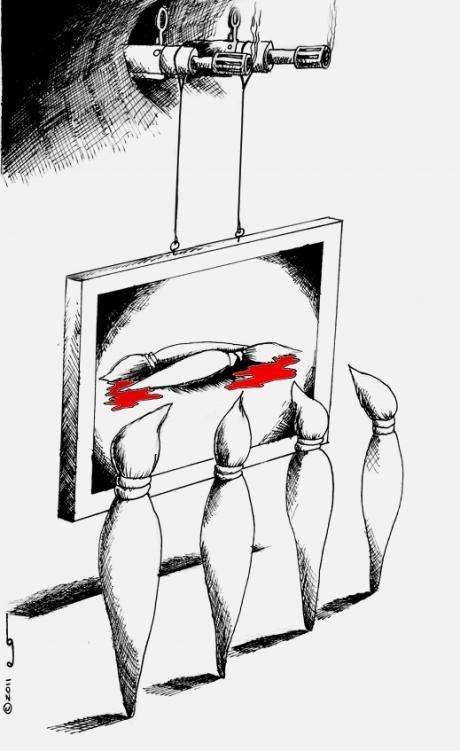 Remember  two names from February 14th, 2011 (25th of Bahman) in Iran.
Remember them for who they were, two human beings with aspirations,
ideas and views of their own who have families and loved ones not who
they are displayed to be.
For MORE read my original Blog post on 
Political Cartoon: Hijacked Artxecution
Artwork 2011©KavehAdel.com
Visit my Facebook fanpage for more.
For more Political Cartoons, sketches or just thoughts visit Kaveh Adel's Art & Humanity Blog