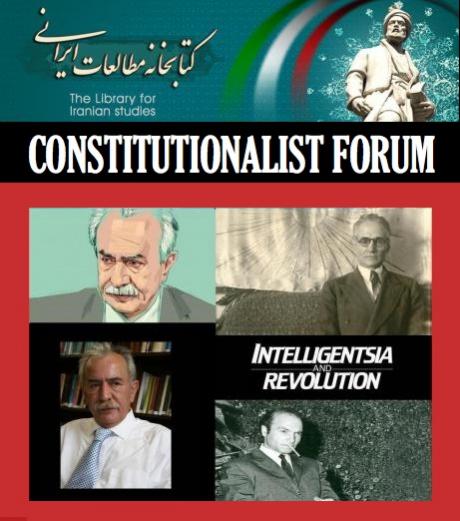 The Shah insists on the importance of finding an adequate training for the working classby creating more technical schools at home instead of sending them abroad and complains about exaggerated religious zeal as a pretext not to work.
Also See Related Blog:
FIRST REFORMIST: Shah aims to break mullahs grip on country
******************************
******************************
STOP PRAYING ALL DAY
ROLL UP YOUR SLEEVES
******************************
******************************
During a speech ( exact date, location ? ) at a public gathering of workers, University teachers and industry entrepreneurs, the Shah of Iran deplores the shortcomings in terms of qualified executives and insists on the importance of developing the nation's technical schools instead of sending workers abroad (to Federal Germany) for further training only to come back boasting about their qualifications only to sit behind a desk. He then criticizes those male traditionalists who refuse to work on days of religious mournings (aka"Azah Dary") while their wives and or daughters (who normally work half the amount of time in the same companies) as a result often have to double their efforts in order to compensate for the delays.
Rough Translation:
"We know better than anyone the shortcomings of our generation. We lack sufficiently qualified personals and executives in various technical branches of the industry. We also lack sufficient technical schools to train them in. In addition unfortunately each time a new technical school is created, the teachers are immediately tempted to over estimate the value of the diplomas delivered to the students in the eye of the university establishment. Hence an inadequacy between the training required and the diploma delivered." say's the Shah.
"The result is that each time someone get's a diploma he thinks that entitles him or her not to work and seek an easy way out. That is Not good." He Continues.
"On days of religious mournings, given the facilities in a city like this one (exact location ? ), you stop working while your own wives and daughters have to finish the job. That is not the genuine message of Islam, Our White Revolution is precisely trying to translate in practice that original message of the prophet. But there are people who are distorting that genuine message with an explicit aim to pervert it and manipulate you through superstition." say's he.
Applause   
******************************
******************************
ABBAS MILANI's TAKE
******************************
******************************
Abbas Milani's Take:
Historian Abbas Milani who authored a recent biography on the Shah say's the last Iranian Monarch (as opposed to his father's staunch secularist stance) instead encouraged religious practice in his kingdom by increasing the number of mosques in the country as never before.
Hence creating an educated elite and the working class which remained at large traditionalist in their mindsets and contributed to marginalizing the farmore secular bourgeoisie who could have taken the reigns of power at the advent of the revolution.
PartI:
Part II:
******************************
******************************
PHOTO ESSAY TRIBUTE TO
MRP SHAH's ERA's ACCOMPLISHMENT'S
******************************
******************************
Related pictory:
PARLIAMENTARY DEMOCRACY: Mozaffaredin Shah Signs First Draft of the Constitution (1906)
PARLIAMENTARY DEMOCRACY: First Public Gathering of the Iranian Majlis (1906)
PARLIAMENTARY DEMOCRACY: Shah Delivers Speech to Parliament (1951)
pictory: Soviet Propaganda Film – Iran, Tabriz 1945-46
Diplomatic History: Russian Roulette "Iran-Soviet Peace and Cooperation Pact" 1970's
Princess Ashraf Visits USSR's Leonid Brezhnev (1960's)
WORKING CLASS HERO: Lech Walesa, Farah Pahlavi and Shirin Ebadi Et les Autres …
HAPPY BIRTHDAY GORBY: Shahbanou Farah, Mikhail Gorbachev and Mahnaz Afkhami
Related Social Pictory:
pictory: Girls in Bikini vs Veiled Women on Caspian Sea, Babolsar (1971)
WOMEN GET TO VOTE: Female Crowd Gratefully Gather At Shah's Palace (1963)
Mahnaz Afkhami: A Women For All Seasons (VOA/BBC Interviews)
Women's Day: Mahnaz Afkhami Pioneer Feminist (1975)
Women's Day: First Women to Attend Tehran University (1940's/1950's)
Women's Day: Farah, Jihan, Mahnaz Tehran (1970's)
Women's Day: Reza Shah and Son visit School Girls (1930's)
DIPLOMATIC CORPS: Mehrangiz Dolatshahi First Woman Ambassador of Imperial Iran (1960)
pictory: Female Ministers in Pahlavi Era (1970's)
SHIRAZ INTL ARTS FESTIVAL '69: Documentary "Sound the Trumpets Beat the Drums" (1969)
Related Blogs:
Shah to Nixon on "Revolutions" vs "Evolutions" in Middle East (1969)
Political Pluralism and Freedom of Press in Pahlavi Iran
How Genuinely Democratic and Representative was the Parliament in Pahlavi Iran ?
PAN IRANIST: Pezeshkpour objects to Shah's decision on Bahrain Independence (1971)
Related Constitutionalist Blogs:
ROYAL FORUM: Explaining the Concept of a Constitutional Monarchy to a Staunch Republican
CONSTITUTIONALIST FORUM: Daryoush Homayoun Political and Journalistic life Honored in Germany
HISTORY FORUM: Nader Naderpour on Iran's Constitutional Revolution and European Rennaissance (1996)
THE PAST IS A FOREIGN COUNTRY: How Would You Evaluate Iran's Democracy Index in 1953 ?
RESTORATION: Shapour Bakhtiar advocates Restoring the Monarchy