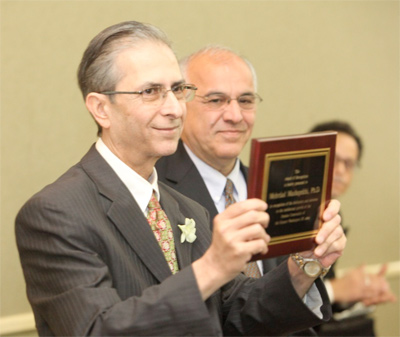 I met Dr. Mashayekhi as a practitioner of Iranian studies and a professor at Georgetown University, my alma mater. I then watched him on VOA. With the broadcaster as my former client, I read reviews of VOA by Iran's news consumers who applauded Mehrdad's "insightfulness" and "empathy" as a program guest.
I wholeheartedly agree.
Years back, I would chat with Mehrdad at the gatherings of common friends; he always reminded me of our interest in politics… and shared love of cats! I recall he advised me to "play with cats whenever the opportunity arose because they create their own special kind of fun."
Indeed, amid all his accomplishments, Mehrdad was witty and fun-loving. I wish his family strength as Dr. Mashayekhi forever rests in peace.
Sincerely,
Haleh Vaziri