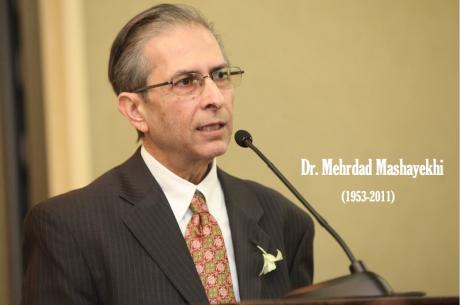 Political Analyst Dr. Mehrdad Mashayekhi lost his battle against Pancreatic Cancer ( the same disease as Steve Jobs). As a Constitutionalist I did not share all of Dr. Mashayekhi's Jomhurykhah's outlook on Iran's future but I always enjoyed his intelligent and sincere feedbacks.
The Iranian community has lost a great patriot.
My Sincere Condolences to his family and Loved Ones.
RIP
Darius KADIVAR
Oct 6th, 2011
Paris, FRANCE
************************
************************
IN MEMORIAM
************************
************************
Monika Jalili – Mikham Beram Kooh :
Les Feuilles Mortes : Yves Montand- Olympia:
************************
************************
Mehrdad Mashayekhi
(1953-2011)
************************
************************
Tavaana Interview:
PartI:
Part II
One of the Last Appearances of Mehrdad Mashayekhi on VOA :
PartI:
Part II:
***************************
***************************
IN TRIBUTE TO YOUR IDEALS SIR
***************************
***************************
Orson Welles : The Battle Hymn of the Republic