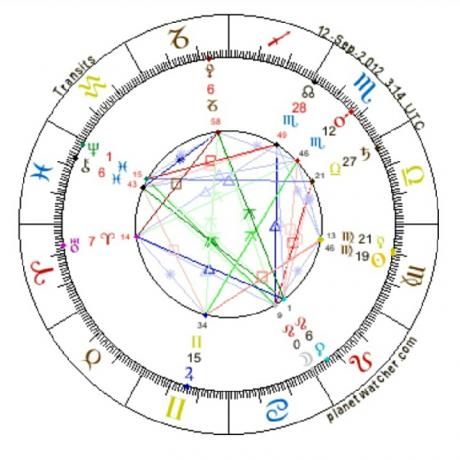 Astrology of Sun in Shahrivar or Virgo and Moon in Amordad or Leo 2012
http://instagr.am/p/PcmBVsrF5S/
Well we are finally there. The Moon is in Amordad or Leo. Why is this important? Have a look at the wheel. Look for Venus. Find Mars. Look at the angle they are making to each other. The angle is close to 90 degrees. We call this a square.
Venus and Mars we all know, and I have mentioned a few times now. Mark the beginning of the week as partner problems. I don't literally mean your love partner, but anything which involves the self and the link between to two selves. The Moon will trigger this situation on Tuesdays for the next few weeks.
Now the other way of looking at this, is to try to work on creating a good relationship. Be proactive. You can either wait for the situation to get out of hand, or let the energy created be used to good means.
The other areas have not changed that much. Mercury is still near the Sun and will help all practical detailed matters. If you look at the angles being made by most planets they are around 150 degrees which is very much like Shahrivar or Virgo. Remember Shahrivar is from the 150th to 180th day of the Iranian calendar.
So we need to look at details in everything. No dreaming or abstract work. But it needn't be too mundane and boring today and tomorrow with the Moon going over Venus. You will be feeling lucky and full of love as the Moon and Venus kiss!
Yes give that stranger in your life a lovely kiss. Why? Well Uranus, which rules connections that are distant and indirect and unconventional, is making a great angle to Venus and the Moon is there too. So you might shut one door in an argument with the close love, but you will connect with a new distant stranger. It can start with a simple text smile 🙂