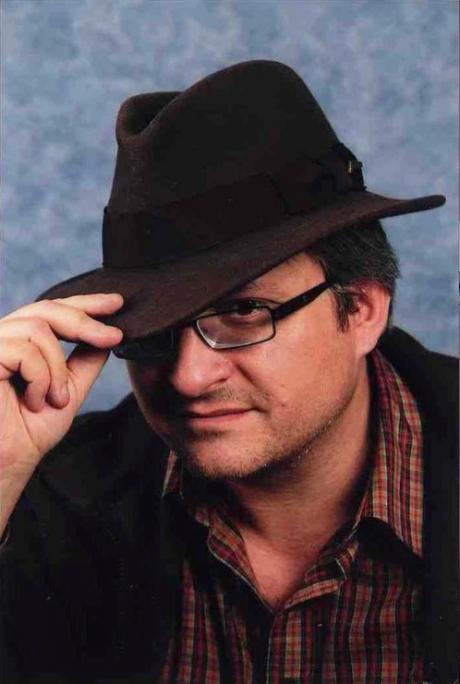 Ever since I read JJ's last blog : Moving on 🙂 | Iranian.com I always knew that day would come … but like they say there is an end to all good things …
I knew that a new chapter was going to be written in the history of this online magazine which allowed us all to grow up in our own way …
And Since it's inception Boy did we have differences didn't we ? ;0)
OPEN CALL FOR TRUCE ON IRANIAN.COM
END OF TRUCE ON IRANIAN.COM ;0)
SHAKEN, NOT STIRRED: Bless Mankind … Including My Attackers …
MY ORWELLIAN NIGHTMARE: Flagging Abuse based on Political Correctness is Not Fair
Either way I want to apologize to those who over the years may have felt hurt, were disappointed by me or saw their feathers ruffled but then being on Iranian.com was never a picnic for me either …
Victor Mature as Doc Holliday does Hamlet in Tombstone :
********************
********************
AU REVOIR

********************
********************
Before I leave I wanted to have a special thought for all those who contributed in their own way in making this website our virtual home and without whom Iranian.com wouldn't be what it is today …
Just a few names which immediately come to mind …
Jerome W. Clinton ( Great Scholar and Lover of Iran and Iranians )
Farah Rusta (who by the way is not anglophile who is alive and kicking somewhere in the UK)
They like all other contributors notably from the pioneering years deserve a nod :

http://iranian.com/writers.html
Lastly I wanted to thank JJ for all the hard work and patience, as well as to his vision in creating this unique website and for having given me the opportunity to become a journalist in my own right. It's been an honor to have been part of this collective adventure.
I would also like to take the opportunity to wish Mr. SaidAmin and the new team at the helm of Iranian.com all the best in this new exciting chapter in the history of this online magazine which did so much for our freedom of expression.
I hope this is in no way a definitive farewell but only a goodbye and that our roads will cross once again be it online or offline in this ever changing yet fascinating cyber world.
For those who liked my contributions over the years and would like to stay in touch, know that you can reach me at darius_film@yahoo.com or on Facebook and that you can also see my updates on Royalty and films and other stuff of general interest on my personal website http://persianrealm.com/
Either way Friends or Foe Big Hugs to You All and sincerely wishing you all the best in your personal and professional life and endeavors …
Will Miss You All !
Darius KADIVAR
December 5th, 2012
Paris, FRANCE
Related Blogs:
Iranian.com alpha:
http://iranian.com/dkadivar.html
Iranian.com beta :