It's becoming increasingly rare to meet accomplished musicians, and in a time when our fingers are crossed that our music and arts programs will not be cut from schools, it's helpful to focus on just how wonderful the arts can be with a solid education. Hossein Alizadeh of Tehran, Iran, is a world-renowned musician who has released multiple albums. He is one of the rare individuals who has dedicated his life to his love and passion for music. Known for his tar and setar instrumentals, he hasn't stopped there, he is a composer and teacher.
Alizadeh's life began in a musical school, even before high school, he was training. He was able to attend only musical schools and after the Iranian Revolution, while in college, he switched from studying at the Tehran University of Art to The University of Berlin. By 2008, he was named "Iran's most distinguished musician of the year." This came after his 2007 Grammy Nominee for an album he collaborated on called The Endless Vision. Interestingly enough, the title of this album is extremely relevant to what America's own arts education system is facing right now, a need for an endless vision.
Cutting spending for schools usually puts the arts programs on the chopping block first, subsequently atrophying our creativity and ingenuity. People like Alizadeh, who has invented instruments and taught music himself, could start to become extinct if we as a group do not voice our love for the arts and demand protection for arts education. If life were just a series of completed tasks, series of events and emotionless business, the enjoyment would cease to exist. If artists were not encouraged to think outside of the box, fear would run our society, crippling our ability to think for ourselves. The arts are the lifeblood, the enjoyment and the promise of a better future.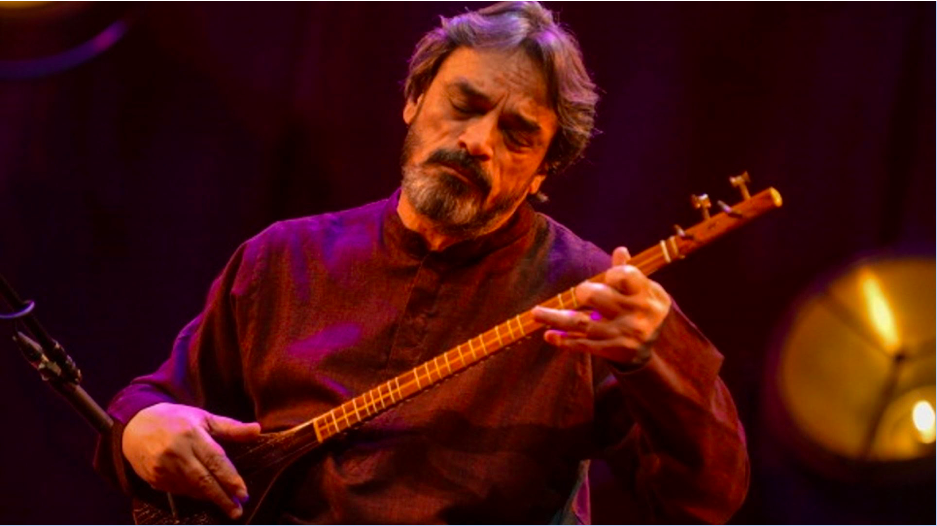 His official website where you can find his music is: http://www.hosseinalizadeh.net/. Alizadeh's accolades again are largely due to his education. He majored in musicality and composition and it's quite clear that he would not have become one of the most important figures of contemporary Persian music without his education. He has stayed in one field which displays that the arts can actually be a stable career. He taught at The Tehran Music Conservatory as well as The University of Tehran. The stability that the millennials of today's generation seem to lack is certainly a new phenomenon because they are being pushed to not know one distinct trade but learn how to improve the bottom line. This bottom line thinking promotes a mentality that is a 'what can you do for me' mentality instead of the convergence, harmony and idealism promoted by the arts. Those that have had a liberal arts core in college have the opportunity to see more than numbers and dollar signs and are more inclined to become leaders and thinkers that can help solve issues that concern more than themselves.
What can we learn from this man who has performed in North America, Europe and Asia? He was dedicated to something and he was relentless. He studied rigorously and collaborated. He learned a craft that was valuable to society and trained others to do the same. He wasn't lazy or entitled unless he's fooling even France who offered him a high distinction in art, The Legion of Honour. If we don't get pulled into meaningless squandering of our own time and money, we too can keep important inspiring parts of our culture in America alive. Hossein is living proof that you can follow your creative pursuits. He was the conductor of the Iranian National Orchestra, participated in the legendary Aref, Shayda and Hamavayan Ensembles and is a part of the Masters of Persian Music. While it may seem he started with his performance with the Bejart Ballet Company Orchestra, a master is grown from a young age and his schooling is unarguably the secret to his success. We can all do our part to participate in our local government to keep the arts alive and encourage appreciation of the arts by attending events and sharing what we love.