In France, protecting women's rights (or public order), has been used as a pretext to forbid women to wear Muslim veils in public spaces.
Several cities in southern France are preparing new so-called "burkini bans" for the summer. The measures prohibit Muslim women for wearing swimwear which protects their modesty.
A burkini covers the entire body except for the face, hands and feet.
At the end of last summer, the State Council — France's highest administrative court — ruled that the bans represented a "serious violation of fundamental rights."
Nevertheless, several mayors have expressed their intention to re-issue the embargo this year and some are said to hope that a different wording could bypass the State Council's decision according to a report in L'Express.
On June 15, the port of Marseille opted for the ban on any "outfit that could make bathing and rescue in the sea more difficult."
And on Monday, a Marseille appeal court upheld the burkini ban implemented last summer in the city of Sisco, on the island of Corsica.
The Human Rights League had filed a lawsuit against the city, but the court ruled that exceptional circumstances justified the measure locally.
The order was issued after violent clashes on a beach between a Moroccan family and local residents.
Despite the court's ruling, the city hall decided to drop the ban on Thursday "in a spirit of peace and reconciliation," said Sisco's socialist Mayor Ange-Pierre Vivoni.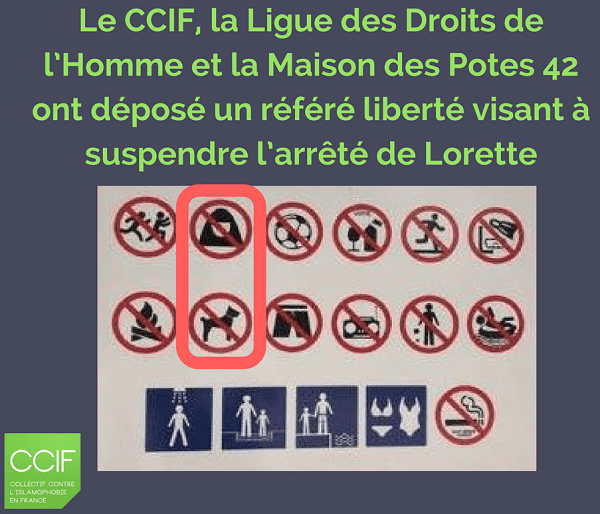 In the city of Lorette, near Lyon, women have been forbidden from wearing the cover-ups since June.
Several human rights groups have filed a complaint against the order.
Two more French cities have confirmed their intention to re-issue the burkini ban this summer, reported L'Express, while nine others remain undecided.
The outfit was designed on the behalf of the Australian government after a series of racist riots in 2005 when almost 5,000 people attacked Lebanese youths at Cronulla Beach.
Since then, the swimwear has been the subject of a bitter debate over religious practice, secularism and racism.
The former French Prime Minister Manuel Valls said he supported the bans because the garment is "not compatible with the values of France and the republic".
Initially, France implemented the idea of secularism (or "laicité") in 1905 as a tolerant principle to allow French citizens to practice the religion they desired, instead of Catholicism which up until then had been "the state's religion".
But a century later, French politicians started interpreting secularism as religious neutrality.
This interpretation was first promoted by the far right, and started to be used against Muslim minorities.
The French left also began to accept this meaning, neglecting its original intent.
Meanwhile, Muslim minorities increasingly see this principle as the manifestation of France's intolerance of their religion.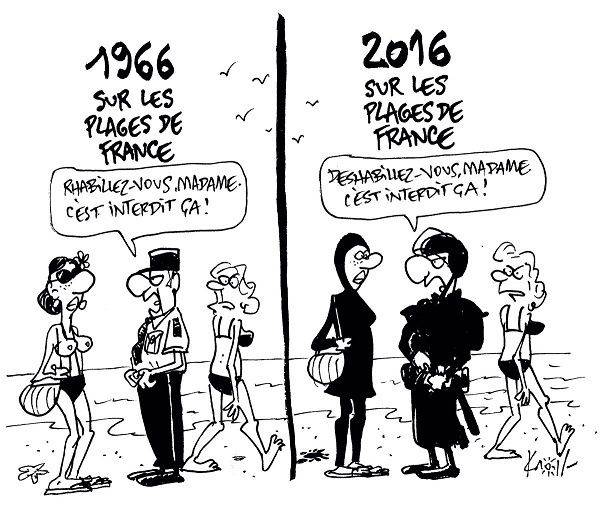 "1966 on French beaches: Put clothes on Madam, this is forbidden!
2016 on French beaches: Put clothes off Madam, this is forbidden!" | Cartoon: Kroll (Belgium)