Baptiste Baudier had a powerful idea when he visited Iran back in 2015, and it came to fruition earlier this year: to chronicle a personable but info-rich guide to traveling through Iran for skiing. As a person who grew up in the French Alps, skiing was an important part of his life from childhood, though his specific experience with the nation of the Iran is a recent development. He soon grew to love and appreciate the country, and skiing is an important part of how he chose to experience it.
His website Ski of Persia is accessible for free in both English and French languages. It features summaries of resorts, pricing details, geographic data, and thorough descriptions and images of what to expect at 13 resorts throughout Iran. It should also be clarified that Baudier himself is not Iranian, and he approaches his subject in a thoroughly detailed manner, with useful info for visitors that some might forget to include; for instance, he always includes transportation availability and costs for getting to and from the resorts and nearby cities.
We thank Baptiste for taking some time to speak with The Iranian in relation to this project, and for sharing his experience of Iran as a European traveler. 
The Iranian: Tell us a little bit about yourself: where you're from and where you're going. 
Baptiste Baudier: As you can tell [from my accent], I'm a Frenchman. I come from the French Alps, from a city named Grenoble, which is near Lyon; 50 years ago, the city hosted the Winter Olympics. So I grew up in the city and have been skiing since childhood. I would always spend time in the mountains and really enjoyed it.
I went to university for civil engineering and got a bachelor's degree. I also completed one year at UC Davis in California, which was great.
Once I got back, I went into an entrepreneurship masters, like an MBA. I was involved in lots of projects while getting that masters, and I really liked the process of leading a business project to completion from scratch.
Since getting the masters I've taken on a number of projects, but I wanted to go back to Iran. I had been there in 2015 and I really enjoyed the country. I wanted to go back specifically for the wintertime, because I knew that you could ski there [from my previous trip]. But when I looked online for information on all those ski resorts, it was really hard to find good and relevant material. So I had this idea that maybe I could go back to Iran and actually try to make a kind of guide for those ski resorts.
In 2017, I made time for the trip, and started this project: Ski of Persia.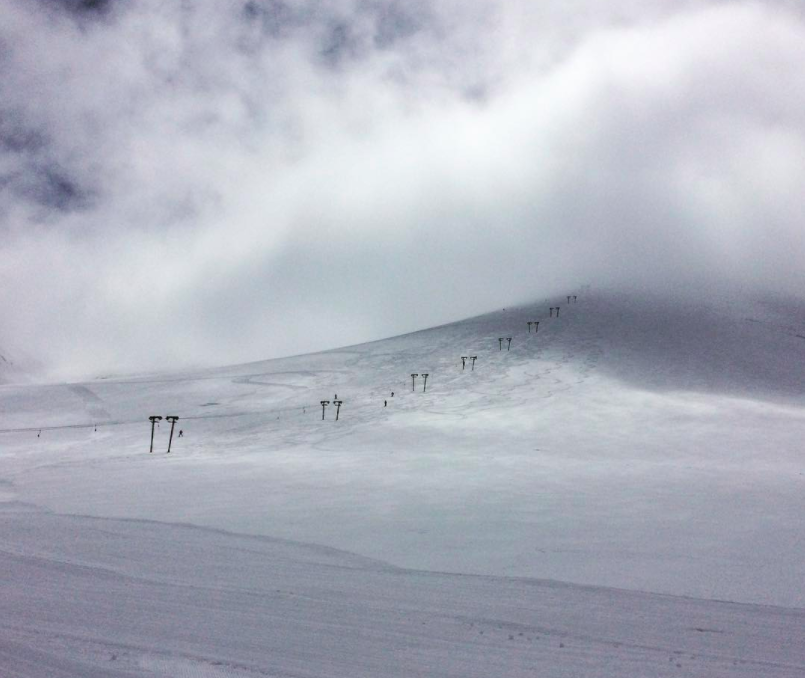 The Iranian: Why did you end up traveling to Iran back in 2015? Was it business-related or just a vacation?
Baptiste Baudier: It was actually a hitchhiking trip. So I started from Grenoble and went to Iran hitchhiking. It was a great journey.
I knew that I wanted to go to Iran because I had heard a lot of great stories about the country, but I didn't expect to experience what I've seen. It's a very nice country, people were very nice to me, and I had a great time there. That's really why I went back.
The Iranian: Even in just the last two years, we've seen a lot happen, politically, in Iran. When you went back, did you encounter a different nation that you could discern in any way?
Baptiste Baudier: I don't think so. In 2015, the political situation was already changing greatly, since the Iran nuclear deal. Maybe there were more tourists in 2017? It's honestly hard to say, but I don't think the people have changed.
Yeah, maybe a few more tourists. I went to Tehran on my first trip, and I met a guy that I stayed with for 20 days. He was opening a new fast food restaurant, and is also an entrepreneur. He kept telling me that I had to do something in regards to tourism, because it was increasing in Iran. He was talking about making hostels for travelers. In 2015, there was nothing like that in Tehran, or Iran in general—maybe a few, but it was hard to find.
When I went back, maybe five or six hostels had opened in Tehran, just in the previous few months. I'd say that those are the signs that things maybe are changing in Iran. Tourists are coming, backpackers and such.
My point of view: I'm not Iranian. I'm a French guy who came to Iran, and saw this country from that perspective. I get to choose what I want to see, and most of the Iranians I met there are English speakers.
I'm sure that this point of view is very different to refugees, or to people who left Iran to live in other countries. To be honest, as a European in Iran, people seem to act very nicely to you. Any time I had a problem, someone would help me, and I was often invited into homes.
I don't know if these things often happen to Iranians, to be honest. But people always showed me kindness. When I was at ski resorts, sometimes I would hitchhike from one place to another, and when [a driver picked me up], they would often remark "You know, what I'm doing here right now? If you were Iranian, I probably wouldn't do this" [laughs].
So, from my perspective, Iran is a great country. It's enjoyable for me to be there.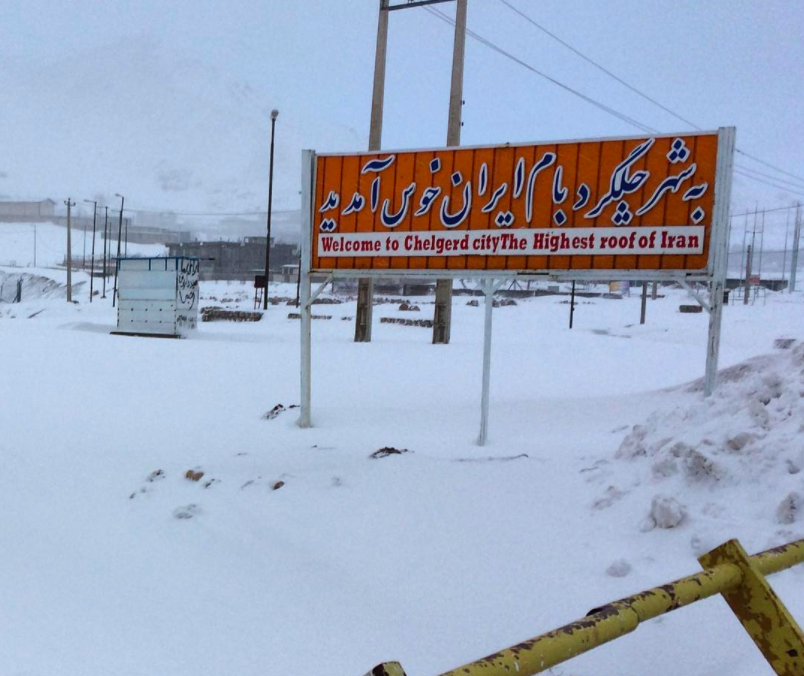 The Iranian: So, from my understanding, the site isn't sponsored or funded in any way. Are you intending to turn Ski of Persia into a sponsored project, or monetize it at all?
Baptiste Baudier: I currently live in Berlin and I'm doing freelance web marketing for companies. Ski of Persia was a personal project, I did it on my own without sponsors or anything. The point of it was just to travel, but also make something while I was traveling. So I created the website and all the content, just to share my experience, and to give lots of information to others so they could do the same thing that I've done.
I've tried to give as much information on how to get to the resorts, where you could sleep, how much it costs, and what you could expect to see there.
The Iranian: It's interesting to see a site like that with no ads. At a glance, it looks like something of a travelogue or journal, but it is actually quite thorough. It seems like a valuable resource.
Baptiste Baudier: Exactly. And in terms of monetization, I've been applying SEO to help people find it. But the project is passion-first, commercial-second. If at some point I develop some good ideas to monetize it, I will.
Some people have contacted me if to see if I wanted to do a partnership for some tours, like link customers to travel agencies, things like that. But at this point I'm not monetizing.
I would love to go to Iran next Winter and pursue the project further. On this trip I focused on ski resorts, but on my next one I'd like to focus on ski touring opportunities. [Which is to say,] going into the mountains, cross-country skiing, not using any lifts, etc.
The Iranian: What was the biggest surprise you encountered while traveling in Iran?
Baptiste Baudier: On my second trip I didn't find a lot of surprises, I felt like I knew the lifestyle by then and knew what to expect. But my first trip was different.
In France I had heard so many things about Iran as I grew up, but I didn't expect to meet so many nice people. Maybe I was brainwashed when I was younger, and that's why. The hospitality of Iranians impressed me. I also found the country very safe.
On my first trip, I traveled in the summer and slept in tents a lot. In the city center there are parks where you can pitch your tent and sleep inside of it at night. For example, in Tabriz, where there are about 2 million inhabitants, I would sleep in El-Gölü Park, and no one would bother me, it was considered normal. I would never do this in France, it would be too dangerous! It would be like sleeping in a tent in Central Park.
But yes, I felt quite safe. It's a great feeling. When you're a traveler, you get worried that someone is going to take advantage of you, as a tourist. You're usually traveling with lots of cash in hand, you don't have credit cards because the system doesn't work, so you have to bring your cash into the country. At the beginning of my trip I was carrying about 1000 Euros on me, but I didn't feel like it would be a problem.
So I would say the safety, the hospitality and kindness of the people around me, those are the things that surprised me the most about the country.
The Iranian: I know that some of this info can be gleaned from your site on the whole, but is there any key advice you might offer to someone wanting to travel in Iran for skiing?
Baptiste Baudier: Iran is an easy country to travel in. There is a good transportation system and a good hotel network. It's really easy to travel, so logistics are usually not a problem.
You can ski in pretty much the entire country, but the best ski resorts are located north of Tehran, where there are 3 or 4. If you want to ski in Iran, you have to travel there; those are the best slopes. So go to Dizin, Darband Sar, Tochal, and Shemshak, which are the biggest ones. Now, those four are probably found elsewhere online, but that's the first point of advice.
However, if you want to ski but also meet the locals and experience the Iranian lifestyle, you'll want to visit the other resorts. The skiing may not be as great there, but you'll get closer to the culture.
The Iranian: Is there a part of Iranian culture or heritage that fascinates or inspires you? Can you think about your view of the country prior to experiencing it person, and how it may have changed?
Baptiste Baudier: When I think about Iran now, I see a certain image and idea of the country. In total, I've spent about three and a half months there, and to be honest, I can't really remember what my ideas were about it before I went. I really dived into the country and history, and it's hard for me to answer that question. Maybe it's because I'm so different now.
The history of Iran was mostly unknown to me prior to my first trip. Since then, I've done a lot of research, and the history and heritage of the country is amazing. The Iranian people are very proud of their history; beyond politics and religion, their sense of history appears stronger than most. They want the world to know their history and heritage.
The Iranian: When I spoke to the artist Hamid Rahmanian, one thing he mentioned that I had not frequently heard was: "literature and art is the highlight of the Iranian culture." I thought this comment was somewhat unusual in modern times, because some people don't immediately relate Iran to the arts, but this viewpoint is essential.
Baptiste Baudier: That makes me think of many of the young Iranians I met. I felt like everyone—but especially the young people I spent time with—were very poetic, philosophical people. Iranians are very smart, and most of the younger people are highly educated; education is strongly valued in Iran. I was surprised to see these young people reading poetry, and most of them have a Hafez book in their living room, which they would read aloud to everyone in the room. As a Frenchman, I don't do this! I don't normally take a book and just read it to a friend. In Iran—not every time, but sometimes—people would read to others out of a book like this. That was really powerful for me to experience.
I felt very connected to these young people that I met. It felt very easy to get along with them and for us to understand each other.
Cover photo: Darbansar Ski Resort | Ski of Persia