As coverage continues to filter through the biggest news from New York Comic Con, one particular story started to bubble up this week: Iranian-American actress Sarah Shahi's new vehicle Reverie, set to kick off in 2018 on NBC. The 37-year old is a seasoned performer on TV and film and has featured in dozens of properties, including The Sopranos, Chicago Fire, and Alias, with her first top-billed television role as Kate Reed in USA Network's Fairly Legal. However, her casting on this new show as an Iranian-American lead is cause for celebration—and patience, as we wait for March of next year.
Not only was Shahi a former Dallas NFL Cheerleader (named #7 in Complex's "Hottest Dallas Cowboys Cheerleaders of All Time"), but she is also the great-great-granddaughter of Fath-Ali Shah Qajar, ruler of Iran from 1797 to 1834. This detail—along with her recognition of her Iranian heritage, including her fluency in Farsi—was featured prominently in a television spot on Extra back in 1999, which also described her family's reason for leaving the country during the revolution: "They knew that my father was part of the Shah's descendents, and they were out to kill just about everybody that was related to him."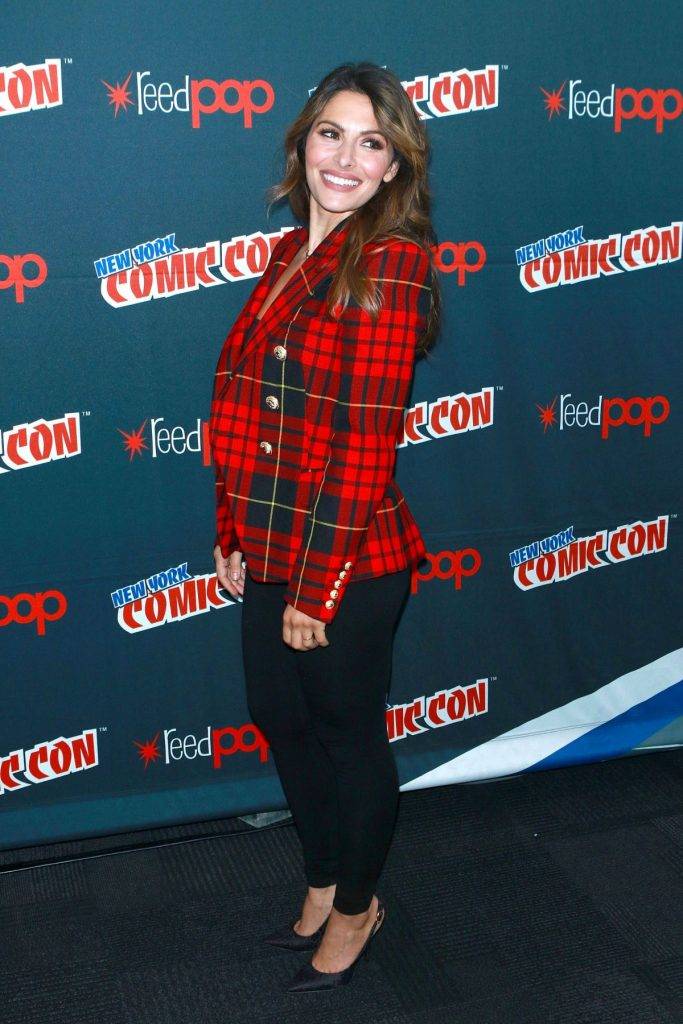 Reverie's tech-based concept is intriguing, being a psychological thriller about former hostage negotiator Mara Kindt (Shahi) and her attempts to rescue people trapped in their own VR-simulated memories. Shahi goes into further detail: "I'm a professor of human behavior—but I'm popping pills and doing shots before class starts, trying to cope with the loss of my sister and my niece. Dennis [Haysbert's] character runs this virtual reality program, in which people are signing up for…these alternate universes that they're living in, and fully getting stuck [in]…So I'm somebody who has to go into these programs, and navigate the program and try and convince the person back, kinda like Leonardo Dicaprio in Inception…"
The potential for this show has stirred critical interest, but especially encouraging is the NYCC coverage, which included some notable commentary by creator and executive producer Mickey Fisher pointing out the show's deliberately diverse casting: "…this is a show about people from all walks of life and all points of view, and it would get really boring if [it] was all middle-aged white males." Proof lies in Shahi's co-stars, which include the aforementioned Haybert, Chinese actress Jennifer Lu, and Sendhil Ramamurthy, who once starred in NBC's Heroes.
Reverie releases in March 2018.