1) Iranian-Armenian Film 'Yeva' Submitted To Oscars
Part of the aforementioned 92 films submitted for consideration of the Best Foreign Film Oscar, Yeva is an Armenian-language film that was actually a joint production between Iran and Armenia. Focusing on a woman who flees the capital city of Yerevan for a small village she grew up in, and the past that continues to haunt her no matter where she travels.
Yeva is written and directed by Anahid Abad, and is the filmmaker's apparent debut. We wish them good fortune, especially considering that the nation's Oscar pitch was disqualified last year for having "an insufficient number of Armenians among the crew."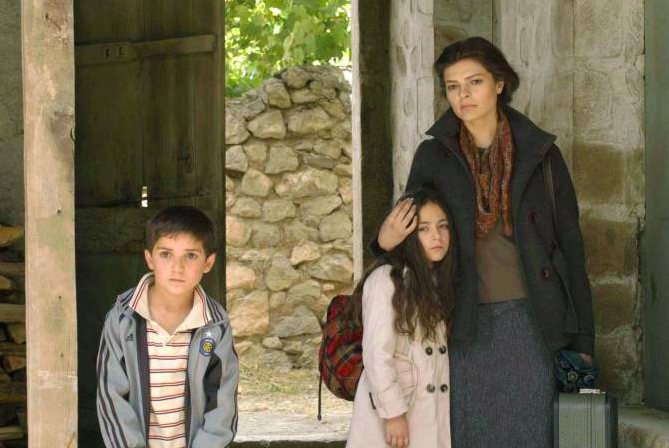 2) Iranian Filmmaker's Debut 'Ave' Picked Up for US Distribution
Budding young filmmaker Sadaf Foroughi's debut has been picked up by Grasshopper Film. The Tehran-born, Iranian-Canadian director's feature full-length takes place in her city of birth, and regards a young teen whose personal privacy is violated by her parents and educational institutions. 'Ava' scooped the long-running, prestigious FIPRESCI Discovery Prize in Toronto earlier this year, and should hit US theaters in 2018.
3) Reza Dormishian's new film 'White Chairs' Set During the 2011 Christchurch Earthquake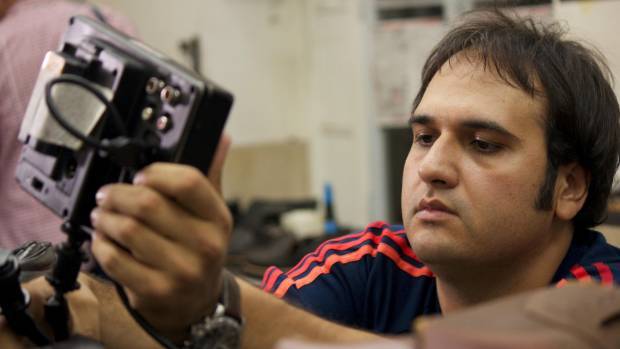 The award-winning Tehrani director shot his new film in New Zealand, in the precise location affected by 2011's Christchurch earthquake. Discussing his film with a New Zealand entertainment outlet, the filmmaker pontificates on comparisons between the two nations: "There have been two massive earthquakes in my lifetime in Iran and thousands of people have died in them. Perhaps one of the things people in Iran have in common with New Zealanders is we are both living above big fault lines."
Dormishian originally found himself in New Zealand after winning the Vincent Ward Prize, a scholarship for visionary film directors distributed by the University of Canterbury.
4) APSA Nominations Include 3 Iranian Films
Speaking of Dormishian, the lead in the director's film I'm Not Angry!, Navid Mohammadzadeh, was among the honors at the 11th Asia Pacific Screen Awards. Mohammadzadeh was nominated by jury for best performance in Vahid Jalilvand's well-received film No Date, No Signature. Other nominations include The Skier (best youth feature) and Rasoulof's A Man Of Integrity (best feature, and more on Rasoulof below).
5) UPDATE: TinyMoviez Website Legal Brouhaha Continues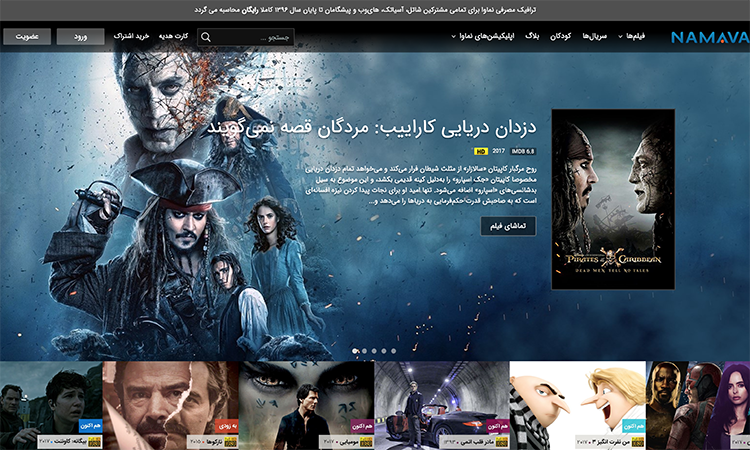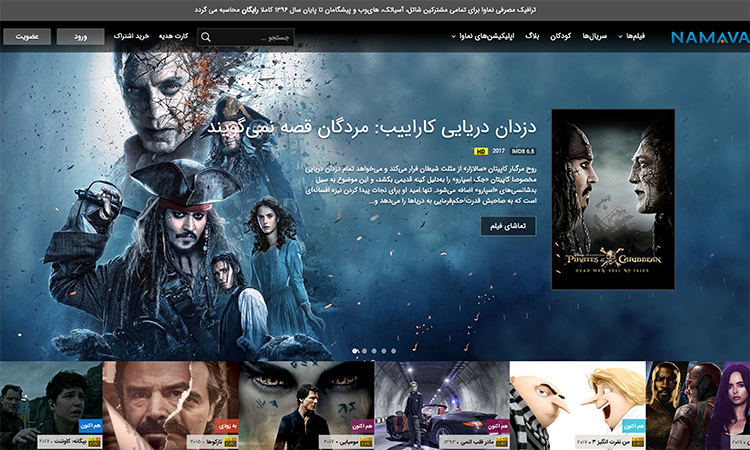 Last week, our signature story described the morass of questionable legal problems that beset the founders of pirate movie site TinyMoviez. In a report from The Center Of Human Rights In Iran, it appears that prosecutors have identified the issue being "indecent and immoral content," irrelevant to complaints from its competitors (which, strangely, includes government-sanctioned streaming video distributors). Not much surprise here, but take a look at the new detailed reporting, which goes into fascinating detail on Iranian copyright law.
tl;dr: if you want to break copyright law and distribute foreign video content in Iran? Make sure to get a government license.
6) Embedded Iranian TV Crew Caught In ISIS Crossfire
In the midst of battle between Syrian Army units and Daesh militants was An Iranian news crew from Irinn weathered the worst of battle, risking their lives recording combat between Syrian Army units and Daesh militants this past week. "The reporters were forced to take cover behind a nearby wall whilst Syrian troops moved into position to return fire on the jihadist attackers." The city of Al-Mayadeen housed an ISIS stronghold, but was reportedly liberated by Syrian units and allies, mere days after the footage was taken, in a decisive offensive. Syrian forces continue fighting in the region.
And the week's biggest news:
Mohammad Rasoulof's Future
(Fiercely) independent filmmaker Mohammad Rasoulof's freedom continues to hang in the balance, and little current information is presently known. His name persists in the news, however, with A Man of Integrity not only taking the Un Certain Regard prize at Cannes earlier this year and the aforementioned APSA award, but now winning an award at Turkey's Antalya film festival—one that the filmmaker was not permitted to travel for.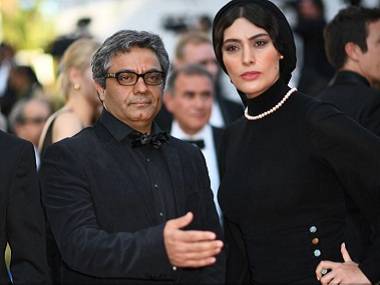 Rasoulof's films, though popular abroad, have never been released in Iran. The painfully resultant irony is that, having had his passport confiscated in September, he is not allowed to leave the country, either. One wonders if the filmmaker will have to resort to the, let's say, "creative" methods employed by Jafar Pahani; his 2015 film Taxi was recorded in a guerrilla-style, in order to thwart court-ordered restrictions preventing him from actually making movies.
Rasoulof is reportedly out on bail, but awaits an ordered court hearing. Iran's judicial department has not yet officially commented on the case, but Mikrofonnews reports that he faces "charges of acting against national security and propaganda against the regime of Iran."
The Iranian will be paying close attention to any developments in this matter, and hopes for Rasoulof's continued safety.
Cover photo: Iranian director Mohammad Rasoulof