1) Iran and India Should Work On More Films Together, says Gholamreza Ansari
The Iranian ambassador to India, Gholamreza Ansari, recently spoke about the future of collaborative development and production between the two nations. At the first Guwahati International Film Festival, the ambassador told the Press Trust of India, "The potential of joint film production has not been explored much despite similarities between the two countries."
The first such film, director Ghorban Mohammadpour's Salaam Mumbai (not to be confused with 1988's critically-acclaimed Salaam Bombay!) was the first such joint production, and became one of the fastest-selling films in Iran, breaking the box office record set by The Salesman, but apparently not finding equal success with international critics at present.
Anecdotally, the recent drama revolving around Indian film Newton may prove relevant to future co-production intentions. All the same, sequel licensing was successfully issued for a follow-up to Mohammadpour's film earlier this year.
2) Documentary 'Raving Iran' Tells The Story of Iran's Underground DJs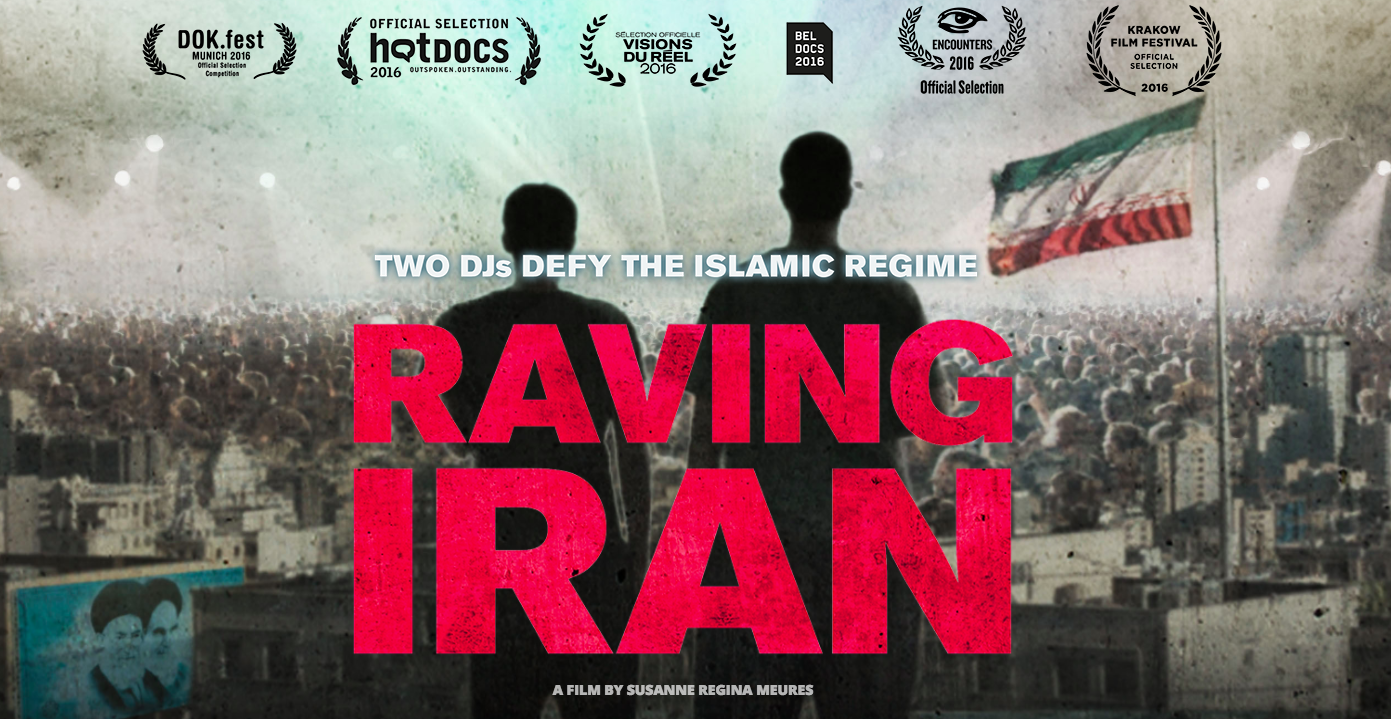 Underground dance documentary Raving Iran has been making some noise, and a new interview with director Susanne Meures at Impolitikal provides further details about the making of the risque film. Meures describes her methods for pursuing DJs Blade & Beard (real names Anoosh Raki and Arash Shadram), which included low-key sojourns to Tehran. Illegal filming, and even some good-old fashioned Facebook-stalking.
Utilizing a small camera and her iPhone, Meures was able to capture aspects of the underground music and dance scene in Iran, and (spoilers, perhaps) the DJs at the center of her story even managed to leave the country, and now live in Switzerland with refugee passports.
The film had its US premiere at last year's DOC NYC and is still on the festival circuit, but wider US distribution has not yet been established at present.
3) Sexual Predator Busts in Hollywood Lead to #MeToo Trending in Iran
Sexual predators in Hollywood have been leading US headlines, often alongside the social media hashtag #MeToo. Harvey Weinstein, Kevin Spacey, and many others have been under scrambling scrutiny, representing a potential sea change in women's rights and safety in the entertainment industry. The hasthtag, originally started by over 10 years ago by activist Tarana Burke, represents a movement that is well beyond any manicured viral marketing, and we may be starting to see its global ramifications.
In an eye-opening piece for The Lily, writer Yeganeh Rezaian describes the campaign as having now reached women in Iran. Represented in Farsi as #من_هم, Rezaian reports that, "Many Iranian women feel empowered by sharing their personal experiences on social media for the first time. They seem to not be worried about being judged anymore and are using the #metoo in their public profiles just like women in more open societies."
The writer continues: "Revelations about Harvey Weinstein's predatory behavior caused a resurgence around this movement, but actresses in Iran have complained about incidences of sexual assault in the domestic film industry for years."
The Iranian urges readers to check out this article, and consider the wide-reaching potential which is engendered by solidarity and spread awareness.
---
Sponsor message: IranianPersonals, where Iranian singles meet.

---
4) Majid Majidi Calls Out UN Agencies
Majid Majidi spoke candidly at Turkey's TRT 6th International Children's Media Conference, calling out UN Agencies as "not doing their best to protect children and culture." The celebrated filmmaker identified the US in particular as being party to the systems which causes "children's imaginations [to be] nested within war and violence."
"As a Muslim artist, I want to say that major powers of the world especially the United States are doing genocide in the Muslim geography. The West directly goes to war in some countries under the title of 'counter terrorism' and in some countries it goes to war via groups that it itself creates. Daesh is one of those groups."
Majidi is perhaps most well known for Children of Heaven, the critically acclaimed film which was Iran's first nomination to compete for the Foreign Language Oscar. As previously reported, his newest film Beyond The Clouds premiered last month at the BFI London Film Festival.
5) 'Israfil' Wins the NETPAC Award At Australia's Iranian Film Festival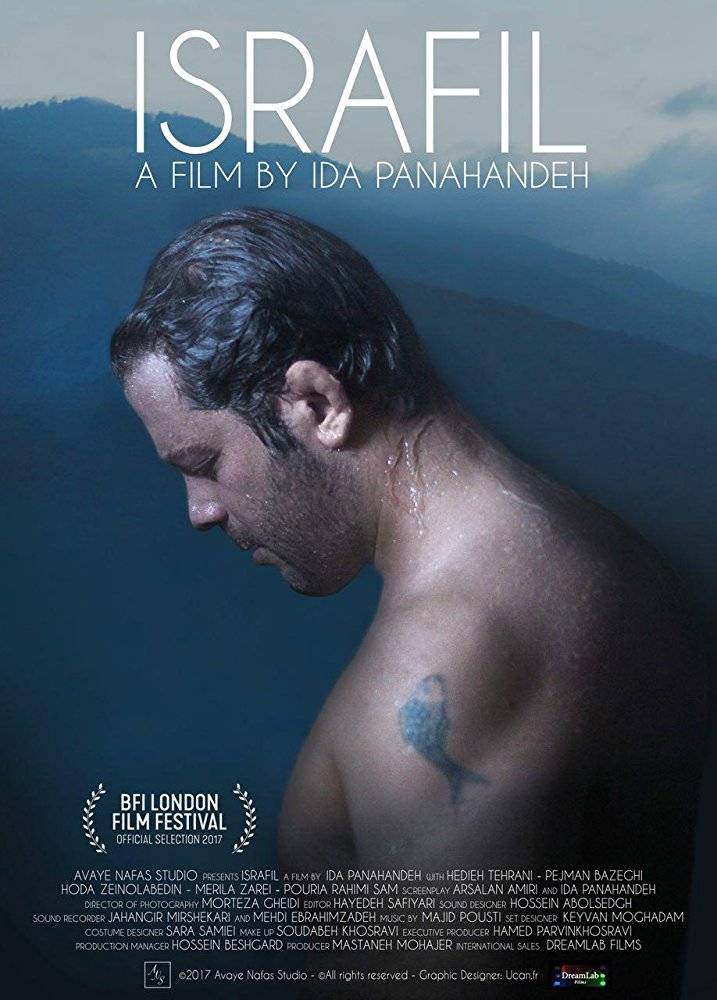 The 7th Iranian Film Festival in Australia is underway, and Ida Panahandeh's new film Israfil has already taken home the NETPAC Award.
Panahandeh's third film, Israfil tells the story of a rekindled relationship between a bereaved widow and her teenage sweetheart. Critic Chloe Walker described the film as, "A delicate, character-driven story, largely set in a beautiful town built into the Alborz mountain range in northern Iran."
The Iranian Film Festival in Australia runs until November 19th. The full schedule and dates are available here.
And our biggest film news of the week:
Narges Abyar Challenges Trump To Watch Her Film To Learn About Iran's Culture
Reuters reports that filmmaker Narges Abyar—director of Breath, Iran's submission for the 2018 Foreign Language Oscar—has challenged the president of the United States to watch her film.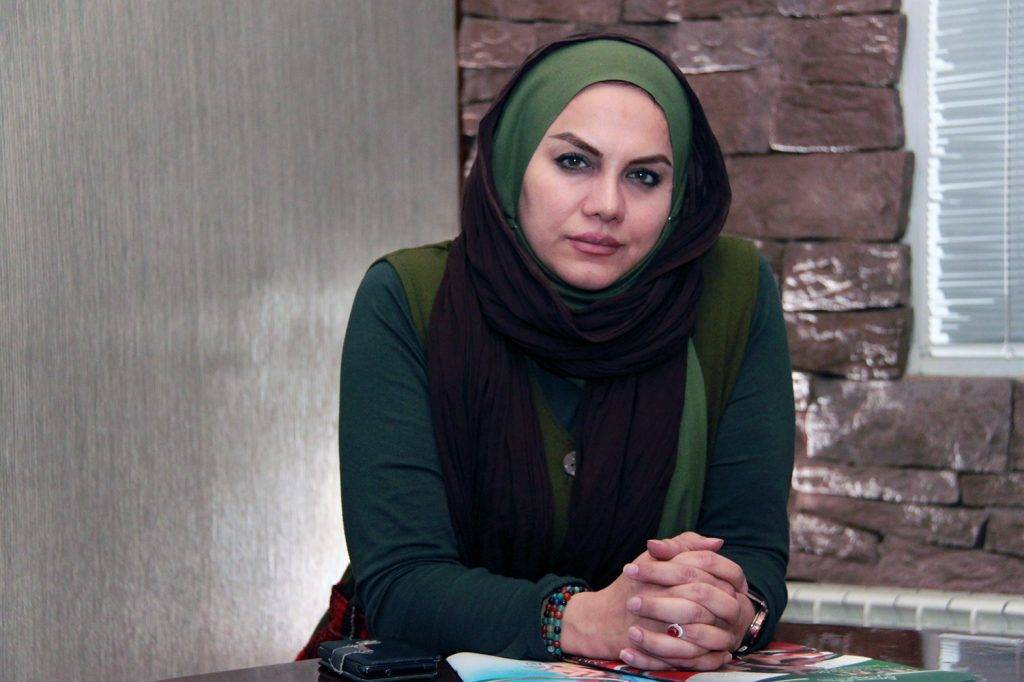 The Iranian's own Ali Nejad previously described the plot of the film in our report back in September: "The story of Bahar, a little girl who loses her mother an an early age and lives with her father Ghafour and Grandmother. Bahar loves to read and has a vivid imagination, but growing up in Yazd in the 1970s and '80s, and with her father volunteering on the warfront following Iraq's attack on Iran, she is at the centre of a country in turmoil. The Shah is overthrown, Ayatollah Khomeini rises to power and war rages with neighboring Iraq…Bahar copes by spending much of her time in books, filling her mind with dreams and fantasies of a surreal world—a world that helps sooth the pain and helps her make sense of the suffering and death that warring humans inflict on one another."
The 45th president may certainly identify with the the notion of escaping into fantasy as a means to cope, although his demonstrated literacy is still up for debate. As for Abyar, she criticizes Hassan Rouhani for not doing enough for women's rights, despite women voters being integral to his election victories: "Women's situation has improved a bit in Iran…but I was expecting improvement in more areas."
What seems abundantly clear is that Narges Abyar has shown no fear, regardless of—or perhaps, because of—the scrutiny leveled at her with her national contribution to the American Academy Awards. Additionally, Reuters mentions that the position of Breath has "angered hardline conservatives in Iran's establishment, who call the Iran-Iraq war the 'Sacred Defense' and consider the movie anti-Islamic."
If Trump does end up taking up Abyar's challenge, we would be happy to submit a supplemental list of films for his continued edification.