1) Shirin Neshat Delivers Talk At Brown
Multimedia artist and filmmaker Shirin Neshat recently spoke at Brown University. Juxtaposition of competing energies and notions of duality in practice were discussed (we similarly brought these topics up in our recent interview). In an article for the Brown Daily Herald, some notes from the discussion are available, as well as some details about her new film Looking for Oum Kulthum (which is still seeking US distribution) and the recent opera Aida which she worked in her first foray into music.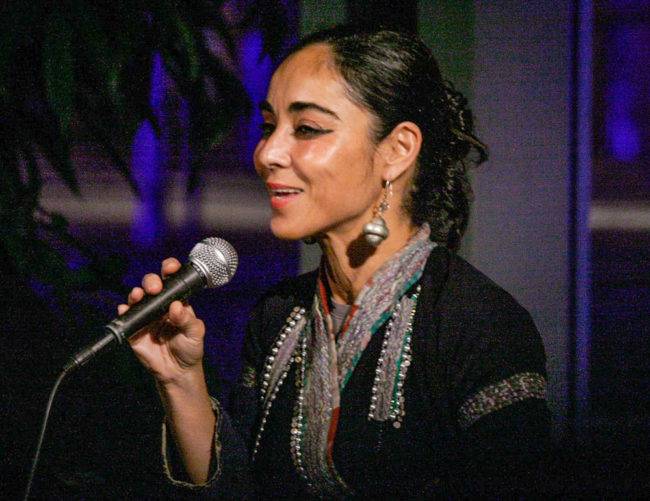 2) 'Houra' Wins Award at the ICFFI
Gholamreza Sagharchiyan's new documentary Houra won some top honors at the 20th International Children's Film Festival (ICFFI, otherwise known as The Golden Elephant). Sagharchiyan's film concerns a family living in a desert that are prevented from moving into a new home elsewhere, struggling to survive and even reliably obtain drinking water. The film has already made the rounds at several festivals so far, and now brings home the Best Feature Film Award in the Asian Panorama category.
Sagharchiyan has stated, in regards to his film, "My only intention is that I want to tell the entire world that my country, Iran, is reeling under acute water crisis." Houra is the film debut of Sagharchiyan, who was formerly a teacher.
3) Rakhshan Bani-Etemad To Be Honored at the Malatya International Film Festival.
Director and humanitarian Rakhshan Bani-Etemad received an honorary award in Turkey last night, during the closing ceremony of the 7th Malatya International Film Festival. The ceremony will also premier the digitally restored version of her 1995 film The Blue-Veiled (Rusari Abi); this special treatment of the original footage has been undertaken by the Iran National Film Archive.
Bani-Etemad's most recent film is the upcoming documentary Lady Touran, about teacher and co-founder of the Children's Book Council, Touran Mirhadi.
4) Fard Ghaderi's Experimental Film 'Immortality' Takes Home Best Film in Buffalo
Mehdi Fard Ghaderi's film Immortality hit the film festival circuit last year (and took home a Best Feature Film award at the 15th Ischia Film Festival in Italy this past June), and has now won Best Film at the Buffalo Dreams film festival. Fard Ghaderi's film sounds incredibly intriguing, especially due to its design details: it was apparently recorded in a single shot with no edits. The story focusing on six families, each in their own train cars on a long trip, but how such a narrative is constructed in a 145-minute single take remains a mystery; while it was released in Iran last month, it has yet to obtain international distribution.
5) 'No Date, No Signature' Rakes In Awards, But Pauses To Honor Earthquake Victims
Vahid Jalilvand's new film No Date, No Signature continues to accumulate attention and awards, this time in Slovakia at the 19th Bratislava International Film Festival. While the filmmaker and his star Navid Mohammadzadeh were not able to attend, Iranian deputy ambassador Hamidreza Madad was there to accept the awards in their stead.
In this acceptance, a video of the director and actor was shared with the audience, asking the attendees to forgive their tempered gratitude in the wake of the recent tragic earthquake. They asked the crowd for a moment of silence dedicated to the disaster.
No Date, No Signature received the "FIPRESCI Jury Award for a convincing example of Iranian cinema dedicated to the ethical labyrinths of modern life." Actor Mohmmadzadeh specifically won the prize for Best Actor. Among other recent awards, the film also garnered the FIPRESCI at the 58th Thessaloniki International Film Festival in Greece, as well as Best Director and Best Actor awards at the 74th Venice International Film Festival.
Deborah Young of The Hollywood Reporter described the film as, "a visual pleasure, shot in elegant, nearly black-and-white images highlighted with faint traces of color. Mohsen Nassrollahi's sets and costumes are effective in creating characters and setting the stage for the unfolding drama, matched by Peyman Yazdanian's subtle musical comment."
The film has yet to acquire wider international distribution.
Cover image: Hediyeh Tehrani in No Date, No Signature (2017)