Worldwide bias towards Iran has affected many facets of Iranian lives, including our sports, and football in particular. Iran (Team-e Melli or TM) was the third team to qualify for the World Cup (WC) after Russia (host) and Brazil, which was a great achievement that involved winning 18 of the qualifying games. But their prospective opponents still view them as a weak rival. As we approach Friday, December 1, 2017, the date of the draw in Russia for group selection(s), this bias towards Iran might increase further.  Below are some example(s) of the present bias against Iran's team and its players.
From the Bleacher Report
Out of 32 teams that have qualified for Russia, the Bleacher Report ranked Iran as the 26th team.
From England
From the BBC world cup info – 'IRAN would be an easy group for England'

A tough scenario would see them (i.e. England) drawn in the same group as five-time winners Brazil, seven-time Africa Cup of Nations champions Egypt, and Serbia.
An easier draw, on paper, would see them in a group with Poland, Iran and Panama.
(England's only international achievement was over fifty years ago at home in London.)
The Sun in the UK, "Iran has not been particularly impressive and England would fancy their chances."
I remember for WC 98 when the Sunday Times estimated the first two games as Yugoslavia 4 – 0 Iran and USA 3 – 0 Iran. It made the USA victory even better.
From France
Le Monde (a newspaper in France): "Iran is a team that we do not know a player now, and from which we probably won't know a player after the world cup (2018)."
From the French sports site L'Equipe: For France, the perceived easiest group will be France, Iran, Peru, and Panama – much as it was for England.
From Germany
From Bild.de:
Group of death: Germany, Spain, Senegal, Japan
Group of life: Germany, Peru, Iran, Panama
From the United States
The CBS sport author Roger Gonzalez must hate Iran. He has Iran ranked 30th, and the comments are just spiteful. It is clear that political environment has affected many people.
In rebuttal to the above, I note that a main reason why Team-e Melli (TM) does not have many players in other countries is not forlack of talent, so much as for the present political environment and illegal international sanctions placed on the Iranian economy. I also note that TM should be the 15th or 16th team in the world cup; if one considers the individual talent, chemistry, and sound tactics then TM is very strong. Just because a team may have a few more proven stars on their team does not in itself make them better.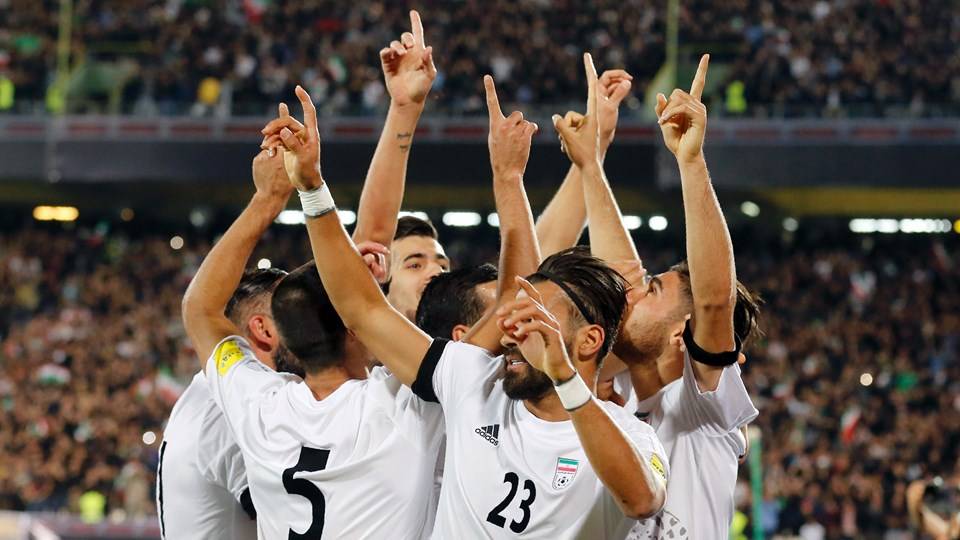 When the media directs its biased comments towards Iranians, that is when we need to be alert and take action! FIFA promotes that prejudice and disrespect have no place in this world of football. Iranians should not be demoted because other people have lack of knowledge. Ignorance is not a defense! … the media has called our region the Middle East instead of correctly referred to it as West Asia. They call Iranians 'Arabs', they use the wrong term for the Persian Gulf. Iranians have been too naïve and nice to the derisions of the international media. That kind of attitude has costs us dearly throughout our history! When it comes to Iran, even a Spanish newspaper author gives himself the audacity to say "Iran is in but Italy is out" with large headline in a sport newspaper. Clearly their favorite and expected winner is Italy.
Many countries do not want to play friendly games with TM, and when they did so in the past, they do not bring some of their best players arguing that they are 'injured'. However, it is interesting to note that, before this World Cup, many countries are now asking to play Iran and all of their players will be fit to play Iran. The tacit view that Iran is not a worthy opponent clouds worldwide attitudes and has hurt Iranian players in transfer to other countries' clubs.
We need to stand up for our history and our victories, for our intellectual achievements and for our art.
We are made to believe that football is ''just a sport', but it represents also the culture and passion that many players have for their countries. Iran has a rich history full of art, poetry, philosophy and science. Iran has had major impact worldwide starting from the teachings of Zoroaster. Iran has had two great empires in which two great Iranian leaders, namely Darius and Cyrus, implemented Zoroastrian teachings. Many Iranians have not taken history classes and lessons seriously; in many battles the Romans faced their worst defeat against Iran. However, Iranians and Italians will not be seeing a movie that shows how they defeated Romans or Greeks. They say that history is written by the victors. For Iran, history seems to belong to the west, regardless of who was the winner. We need to stand up for our history and our victories, for our intellectual achievements and for our art.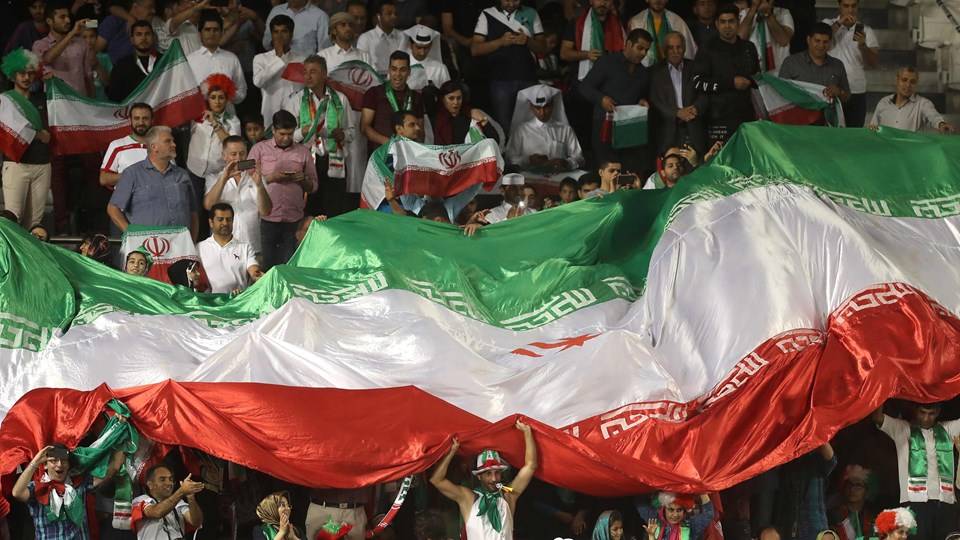 Iranians are Kurds, Lurs, Azeris, Gilac, and many other people with languages, dialects which have made up Iran since its inception and they plan to cheer for Iranian Team-e Melli in 2018 in Russia. It is up to Iranians to educate themselves about their country and its rich heritage. They should not let their pride get damaged regardless of who is in power in Iran. Iranian players must know they represent a great nation with many wounds inflicted by local and external forces. Thanks to Ferdowsi, Iranians (Kurds, Lurs, Azeri, Gilac, etc.) have kept their identity at times many countries which have attacked Iran and tried to take over. We are strong people today because of our heritage.