CAMA is a brand-new project that's planning to make a ripple in the London art scene. The gallery's owners explain to Sophia Akram for The Iranian what visitors can expect.
CAMA Gallery – Contemporary and Modern Art Gallery – is an art project dedicated solely to representing Iranian artists both in the West and in Iran. A brainchild of two Londoners with emotional and familial links to Iran, Riley Frost and Kyle Norman launched the gallery on 29 November and CAMA's art will be available to see at New Bond Street.
A niche idea
The idea is relatively niche for the London art scene. A city renowned for its auction houses like Sotheby's and Christies, some remarked in the 1980s that contemporary art would never work here. And still, in 2017, a contemporary and modern Iranian art gallery is fairly novel.
But when we're so used to thinking about Iran in geo-political terms, having a portal to illustrate that brilliance, talent, beauty and history comes from the region, is apt. It's frankly timely.
It's hard not to get excited to hear Frost speak about various master and professional artists in the Iranian art world. Such as Bahman Mohasses and Ali Akbar Sadeghi, two of his own personal favorites. He says of Sadeghi "I could stare at his work for hours. He fuses surrealism with a captivating color pallet that calls on iconography that is inherently Iranian. He creates great, witty animation too [The Rook, 1974]."
Among those he tips for greatness over the next couple of years include artists like Behzad Shishigaran and Ali Nedaei who he hopes to be able to showcase as well. They are both men in their 60s who he says have a lot to offer the contemporary art scene.
"What annoys me about the West is that it thinks it has the monopoly on thought. So much came out of the Persian Empire. Sandals, weights…" Frost says, lamenting the lack of exposure currently given to inspirational works from the region. "But if you ask anyone on the street, they'll know who Warhol is, they'll know the greats like Picasso but they won't have a clue who Farhad Moshiri is – the sort of blue-eyed boy of the Iranian art world."
A fusion of two worlds
There are many artists who stand out on CAMA's platform, in particular those who fuse traditional and pop cultures within their works. Such as Pegah Lari.
Lari, from Tehran, studied art and started painting as a professional artist from 2002. She adds to the pop style she uses with a new form of calligraphy called Naskh, using it in bright and varied colors around the elements and figures in her works. Figures that pop up quite frequently in her paintings are princes and women of the harem of the Qajar era.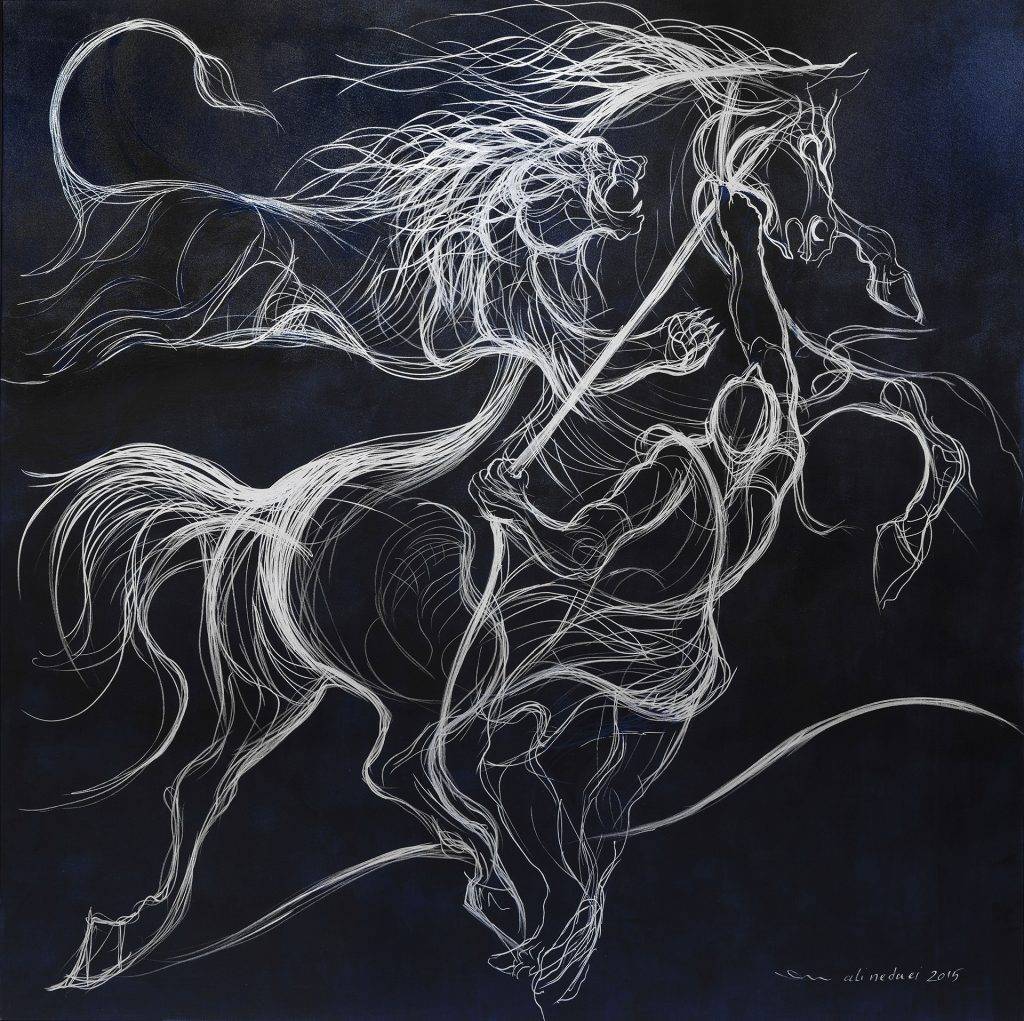 Qajar ruled between 1176 to 1304 A.H.S in Iran. During this period, there was a transformation in art. As her biography states "It was during this period that the eternal life was formed independently." Lari then uses stranger objects like unicorns and sunglasses alongside the characters of the Qajar, which she explains as a link between the past and modernity that everyone carries with them. As her bio explains:
"All people, in all countries, carry things of the past. In the modern world, everyone has the attachments to culture of the past that creates the current time. In some cases, the Qajar figures are replaced by puppets. These dolls are an allegory of the modern human. A Part of the life of the modern human has tied up with the modern world. Human tries to keep the identity by linking to the previous life. Human is confused between the dream and the reality of the contemporary life…
The past, the present, the future and the dream, all together, create an unreal world full of joy and colors. The modern human must think and ultimately make a choice between fact and fiction."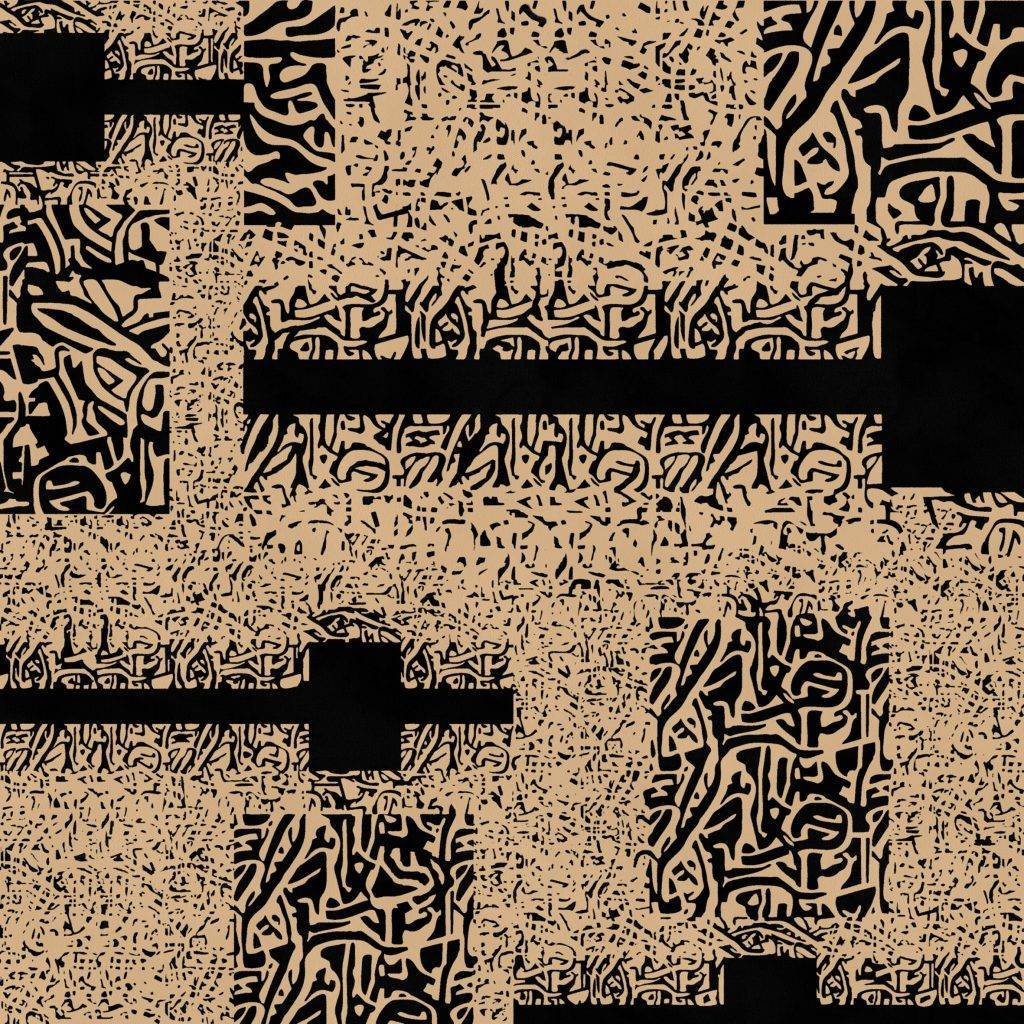 Master calligraphy
Then there's Ali Shirazi. Born in Shiraz, he is a master from the Board of Evaluation of the Association of Calligraphers in Iran, one of the Art Evaluation Council of the Ministry of Culture and Islamic Guidance and a member of the Council for the Professorship of the Iranian Calligrapher Association.
Learning calligraphy in the school of Moein Isfahani, he also studied under the supervision of the senior master of the Iranian Calligraphy Society in Tehran, who are two of the best known contemporary calligraphers of our time. He also lives and works out of Tehran and his works can only be described as stunning and bold and he adopts varied styles of calligraphy.
One of his works would fetch just under £30,000.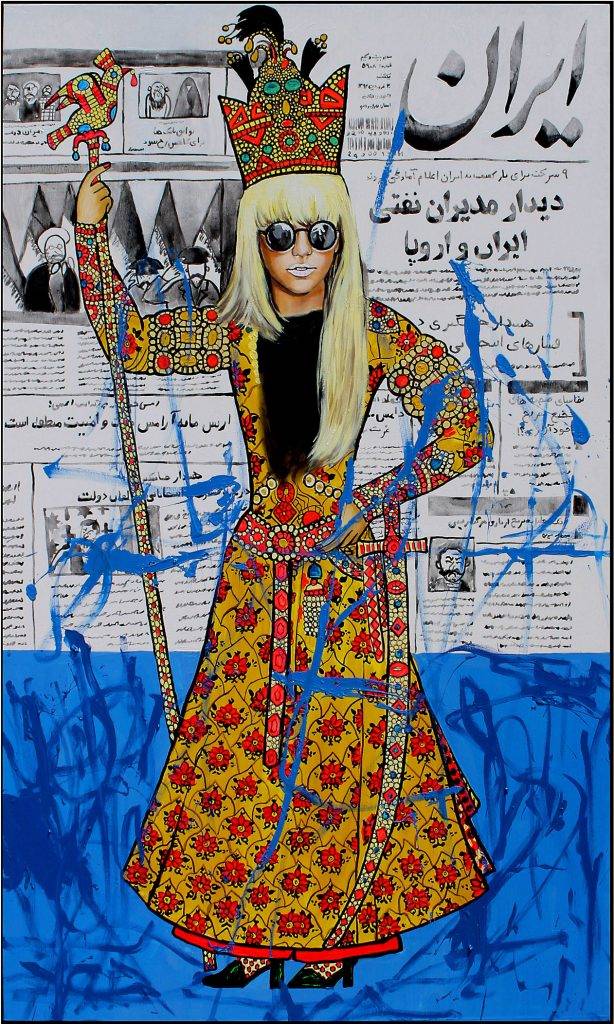 So much more to come
Things have been moving fast for the gallery since they got up and running in August. They have pieces available to buy online as well as gallery space open in New Bond Street.
There's far more planned too. With the profits, the CAMA Foundation will be formed – a charity project that will look to provide grassroots support to Iran's artistic community – with a view to be running by March 2018. The idea behind the foundation is to shift the ground level Middle Eastern discourse away from geo-politics and back to the notion of the human. Running the gallery and foundation side by side is intended to provide bottom up support for Iranian artistic practice. It can help support artists from stage one, then on to gallery representation and then act as a springboard onto the global arts scene.
CAMA will also be going worldwide as a second and third gallery location is being sought for opening for the latter half of next year.
View CAMA's online collection and stay tuned more CAMA news.
Cover image: Ali Shirazi's 'Spring'
---
Sample artworks from the CAMA collection: