It's been a scant few days since reports were issued by the FBI of the murder of American-born Bijan Ghaisar, a young Iranian-American accountant living in Virginia. His death at the hands of two US Park Police officers—who allegedly shot an unarmed man three times in the head while he was in his car—has now been covered extensively, with news even reaching Iran.
Reports on Thursday from Tehran share a statement from the High Council For Human Rights in Iran, who claim that they will be investigating this matter, though how they intend to do so was not entirely clear. That being said, the High Council intends to file complaints with their local Swiss Embassy, and stated, "The council condemns the death of Bijan Ghaisar at the hands of American police, which has a dark track record of repeated shootings against unarmed individuals. The American government has to answer for this murder and must explain to the world public opinion about the matter."
Meanwhile, Ghaisar's friend and fellow Virginia Commonwealth University alum Jon Jafari spoke with NBC Washington about the departed. Jafari shared Ghaisar's love for soccer and basketball, and outright stated, "I know he wouldn't hurt a fly…He just uplifted everyone when he was around you. He was a good person to be around."
Jafari's words echo the circumstances of the tragedy, which are still mostly shrouded in mystery. Earlier descriptions of the apparent feet-dragging of the Ghaisar case have echoed a previous incident in Fairfax County back in 2013, where a standoff in Springfield led to the shooting murder of unarmed resident and father of two, John Geer, by former officer Adam Torres. As the Geer case seemingly languished, it did so similarly outside of the public eye, with any information kept under wraps until 17 months after the incident.
The officer in the Geer case was eventually found guilty of second degree murder and faced criminal charges, while the Geer family successfully sued Fairfax County, which settled with the family for $2.95 million, to be paid to his daughters. The results of that case were prominently unusual for the American standards of charges against officers; CNN reports that, between 2005 and 2016, 77 officers have been charged with murder or manslaughter, with only 26 having been convicted during that time.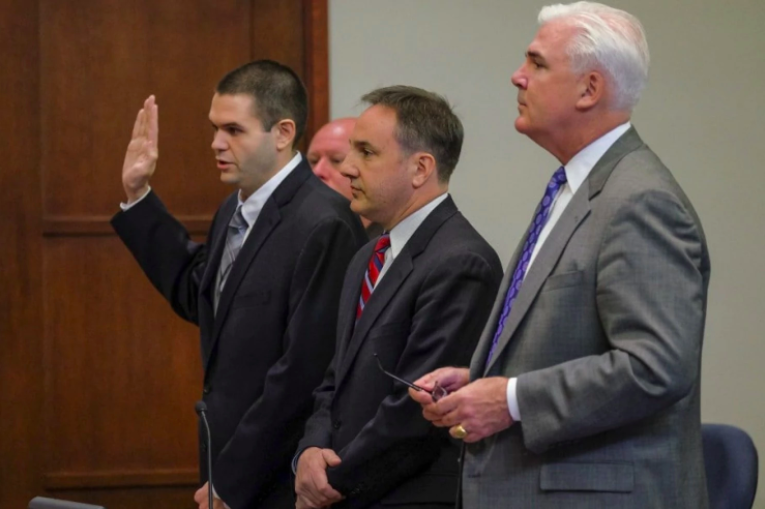 The Ghaisar investigation was revealed this week to have been formally taken over by the FBI, but regardless of the limited information being shared, it's clear that his community and the wider world are not forgetting his name.
While Ghaisar's family has made a public statement, NBC reporters were not able to speak with them further. When Ghaisar's father answered the door, NBC's David Culver stated, "In a rush of tears, he told me he's just not ready to share his story on camera, yet."
---
News4's David Culver spoke with a friend of Bijan Ghaisar, the 25-year-old who U.S. Park Police shot and killed earlier this month (via NBC)