Many might know the name Marjane Satrapi from her best-selling autobiographical graphic novel Persepolis, which engendered a well-received animated film by the same name in 2007. Recent news reveals that the writer/illustrator (and director, for her work on Persepolis among other films) has a new upcoming project which breaks from the work she is generally known for.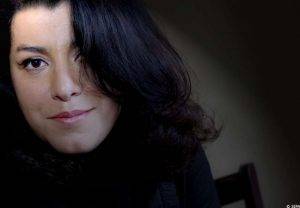 Amazon Studios and Studiocanal have announced that they are working with Satrapi on the biopic Radioactive, a film about Nobel Prize-winning Polish/naturalized-French physicist and chemist Marie Curie. The film is based on genius grant recipient Lauren Redniss' graphic novel Radioactive: Marie & Pierre Curie: A Tale of Love and Fallout.
Much of Satrapi's historic work has been that of a memoirist, often telling in-depth stories that narrate the lives of herself and her family members with a well-developed knack for insightful detail. In 2014, however, she departed quite significantly from this mode when she directed the film The Voices, a surreal black comedy about a serial killer starring Ryan Reynolds of Deadpool fame.
Radioactive is in production, and has not revealed a release date at present.
Correction: this article has been updated to reflect that Marie Curie is of Polish origin.