"What Iran 'is', is entirely dependent on who speaks for it," writes Professor Arshin Adib-Moghaddam toward the end of his new book Psycho-nationalism – Global Thought, Iranian Imaginations. "There are traces of Iran everywhere in the world beyond geography, territory and borderlines. Iran is global," he adds.
Adib-Moghaddam is Professor in Global Thought and Comparative Philosophies at the School of Oriental and African Studies (SOAS), University of London. His previous books include On the Arab Revolts and the Iranian Revolution: Power and resistance today and A Critical Introduction to Khomeini.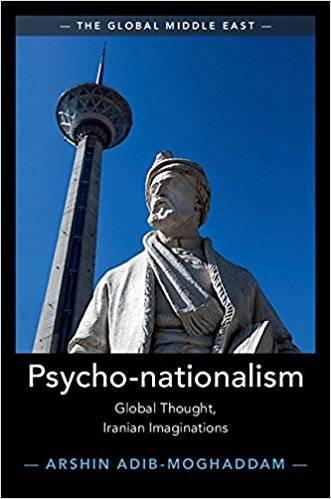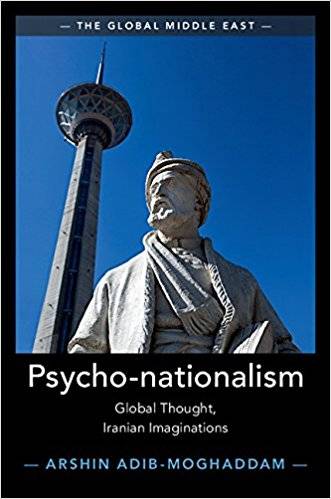 In his new study, Adib-Moghaddam delves into the dark underbelly of national identity, cultural creation myths, and the ways nations make meaning. While Iran, past and present, is the prime test case here, broader implications are drawn about the exploitation of nationalism considering what the world is currently facing with the widespread resurgence of fascist and white supremacist movements. The meaning of a nation is critical to its formation, sustainability, survival, and reinvention. What did Iran cease to be or reaffirm in 1979? What is 'Iran' now and to whom? Similar questions could be asked about any nation, especially with outsized cultural exports and impact. Indeed, is American now being made great again? Was it great all along or, perhaps has it never been? Adib-Moghaddam seeks to interrogate these ideas through the lens of what he calls "psycho-nationalism."
Psycho-nationalism – a term coined by Adib-Moghaddam – is neither mere tribalism nor patriotism; it is a potent and potentially dangerous amalgam of mythology and superiority, reliant not only on a deep sense of belonging, but of othering. "Psycho-nationalism describes how a nation is made, sustained and 'sold' to its citizenry and will interest students and scholars of Iranian culture and politics, world political history, nationalism studies and political philosophy," explains the publisher, Cambridge University Press. "States routinely and readily exploit the grey area between sentiments of national affinity and hegemonic emotions geared to nationalist aggression. In this book, Arshin Adib-Moghaddam focuses on the use of Iranian identity to offer a timely exploration into the psychological and political roots of national identity and how these are often utilised by governments from East to West."
sycho-nationalism is one of the first titles of The Global Middle East, an academic book series "that seeks to broaden and deconstruct the geographical boundaries of the 'Middle East' as a concept to include North Africa, Central and South Asia, as well as diaspora communities in Western Europe and North America." Adib-Moghaddam is one of the series' editors, along with New York University's Ali Mirsepassi. The scholarship featured in the series "focus[ed] on mobility, the erosion of nation-state structures, travelling ideas and theories, transcendental techno-politics, the decentralization of grand narratives, and the dislocation of ideologies inspired by popular movements," according to the publisher.
Below is the first of five excerpts from Psycho-nationalism, published exclusively by Muftah. Subsequent excerpts will be posted on each Monday for the following month.
---
Introduction: Love and Politics
The nation is a love story. At least this is how governments would like to have it because love for the nation is necessary to rule. To that end, governments have several 'romantic' devices to persuade. All governments use a range of national narratives imbued with emotional vigour and tantalising myths. At the time of writing, right-wing politicians are winning elections with the help of highly populist, almost hysterical themes such as 'making America great again', the winning campaign slogan of Donald Trump in the United States. These are the siren songs of (psycho-)nationalism. They are engineered to be persuasive enough to assail and conquer the cognition of the populace. Whether in Asia, Africa, America or Europe, one is continuously enticed to believe in the beauty of the nation. For example, in Britain the word 'Britannia' started as the Roman designation of the British Isles before it metamorphosed into a heroine of the seas in Elizabethan England and the emblem of the naval prowess of the British Empire two centuries later. Today, the idea and symbolism of Britannia has lost some of its meaning. Embattled as a national icon, much in the same way as the idea of Britain itself, the ideational stamina of Britannia has been affected by the historic vote to exit the European Union in June 2016 in the name of national sovereignty, which has led Welsh and Scottish nationalists to question the idea of the United Kingdom once again because they adhere to their own romanticised national myths. The point is that in the familial language of (psycho-)nationalism, in the United States, Britain and elsewhere, the nation is routinely represented almost like an irresistible muse, a siren song with distinctly emotional undertones. 'God bless America' – the target of such phrases is our state of mind and emotional habitat. My term 'psycho-nationalism' derives from such psychological dynamics. Government, the media, social networking sites, even popular culture in the form of soap operas, and music have emerged as the primary carriers of the symbols of this emotive discourse. The target of these subtle forms of political manipulation is our mind and our emotions.
…
The state allows itself to suppress. Thus, our lives are determined by this nation-state, whether we like it or not. From provisions for housing, university fees and food to war and peace, the nation-state continues to be a major factor in the lives of its citizens all over the world. In many ways the nation-state is more consequential in our lives than our parents. It 'stalks' us all the way to our living rooms, regulating everything from TV programmes to schooling issues. If this regulatory power, which always also includes surveillance, is not checked properly by civil society it threatens to turn into a form of arbitrary tyranny.
---
Psycho-Nationalism 
Global Thought, Iranian Imaginations
by Arshin Adib-Moghaddam
Cambridge University Press, 2018.
Available at Amazon, Barnes & Noble, and other booksellers.
Via Muftah