I had a chance to be in the Chester Beatty Library in Dublin on March 7th, 2018 for the launch of The Bridge, a new album by Arash Moradi, a talented Iranian musician.
Arash kindly had a conversation with me, about his music, his album and his storytelling programs.
Please tell us about your background…
I was born in Kermanshah and I lived there for 20 years. I learned how to play the tanbur (the (Kurdish lute) from my father, Ali Akbar Moradi who is also a Kurdish master in playing the tanbur. I learned Kurdish maqam ( similar to a hymn) repertoire on the tanbur, as well as the Iranian radif (a collection of old melodies) on the setar instrument.
When did you move to London?
At the age of 20 I moved to London and I always played the tanbur professionally. My goal was to include the tanbur in classical orchestras while playing with other musicians from Europe or the Middle East. I have worked with the BBC Symphony Orchestra and, and the London Philharmonic Orchestra which, in 2012, was the first time they ever included the tanbur in the orchestra. I have also worked with Howard Shore on a film score, and some Arab and Greek musicians as well.
When did you start to make your own music?
It's been about four years now that I have been composing my own songs. Everything started when I was working for a dance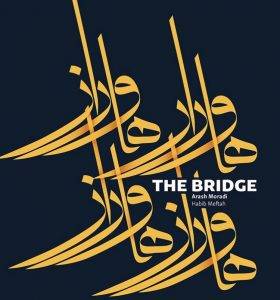 company in Norway. I was making music for their dance projects. After collecting all of those songs and making some changes, I decided to release my own CD at the age of 39.
The name of this CD is The Bridge, and in Kurdish is Hawaraz, which has the same meaning. It's essentially me making a bridge between my Iranian background and my western life. There are seven pieces in this album; one of them is a solo tanbur playing, while others are with percussion, played by Habib Meftah who is an Iranian musician living in Paris.
Do you think you added something to traditional tanbur playing?
I wanted to have another approach to tanbur after living in London for 19 years and having become influenced by British life and music. The songs in the album are not 100% traditional tanbur songs. I mean they are not maqam music. I added lots of elements from classical music and other parts of Mediterranean influences to the songs.
Please share with us a bit about your storytelling project…
It has been ten years now (since 2010), that I am working with Xanthe Gresham, a British professional storyteller. We perform storytelling sessions, usually for kids. All the stories are from Shahnameh, by Ferdowsi, or stories from Khamsa, by Nizami. We have travelled all over the world with this unique storytelling performance, which is a kind of a Persian naghali storytelling, without the paintings in the background. Every year we go to the Smithsonian Museum in Washington D.C. for Norooz, for our storytelling performance. This year will be the 10th anniversary of our performance at the Smithsonian Museum, which is taking place on March 11th, 2018.
Please click here for a preview of The Bridge