Iranian actor Nasser Malakmotiei who appeared in over 100 movies and TV series, in most of which he played the roles of virile characters, died at Tehran's Aatieh Hospital on Friday night, he was 88.
He was suffering from a kidney disorder, Persian media outlets announced.
Born in Tehran in 1930, he studied physical education at the Tehran Higher Education Center and pursued a teaching career as a sports theater at several of Tehran's primary schools.
He later shifted onto cinema and made his debut in 1949 with "Spring Variety, an episodic film directed by Parviz Khatibi.
"I entered cinema with empty hands and lack of knowledge and unsupported, but with love. People ignored our mistakes, and it would be a pity if we do not appreciate them," Malakmotiei once said.
He worked in numerous movies such as "Baba Shamal" and "Toqi" by Ali Hatami and "Qeisar" by Masud Kimiai. The movies all were produced before the victory of the Islamic Revolution in 1979.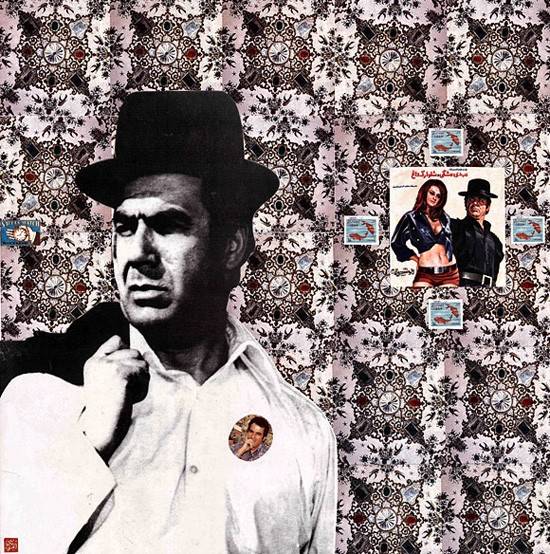 "The Imperiled", directed by Iraj Qaderi in 1982, was the first film Malek-Motiei acted in after the victory of the revolution.
Afterwards, he faced an unofficial ban due to the new conditions dominating the post-revolution cinema.
In 2013, he returned to the silver screen in the role of an old man in Ali Atshani's family drama "Negar's Role" after a 31-year hiatus.
"I cannot describe how pleased I am that I have appeared in cinema again," Malek-Motiei said during a ceremony the film crew organized to celebrate his return.
"I was the bad boy of cinema, who has returned to his home. I do not know how to express my happiness like that which child would," he added.
"Over the years, I was far from cinema. It was like I was far from my beloved. I always thought about the beloved, and now I do not know whether the beloved will accept me or not," Malek-Motiei said.
The movie turned out to be his swansong.
---
Video tribute via Narguess Moasser
https://www.youtube.com/watch?v=EibFEPzg3eI