Saudi Arabia confirmed tonight that Washington Post columnist Jamal Khashoggi was killed at its consulate in Istanbul on 2 October.
In a statement put out on Saudi state television, citing an initial investigation by Saudi prosecutors, SPA said that:
"an argument erupted between him [Khashoggi] and others whom he met in the Saudi consulate in Istanbul leading to a fistfight which led to his death."
IMPORTANT: I understand from a senior Saudi source that Jamal Khashoggi died from a chokehold during a physical altercation, not a fist fight which was mistranslated by foreign media.

— Ali Shihabi علي الشهابي (@aliShihabi) October 19, 2018
Prosecutors said the investigation was still ongoing and that 18 people, all Saudi nationals, had so far been arrested, SPA reported.
Additionally, Saudi Arabia's King Salman has removed a key royal adviser and a senior intelligence official..
King Salman issued an order to remove Saud al-Qahtani, an adviser to Crown Prince Mohammed bin Salman, according to the state-run Ikhbariya television.
The monarch also relieved deputy intelligence chief Gen. Ahmed al-Assiri.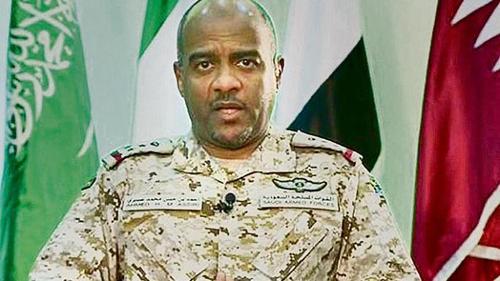 This follows the narrative reported by The New York Times on Thursday that Riyadh is looking to blame Assiri for the purported murder of Khashoggi in an effort to shield Crown Prince Mohammed bin Salman from the blame.
Saudi King Salman has also ordered the formation of ministerial committee led by crown prince Mohammad bin Salman to restructure the general intelligence agency.
As Ali Shihabi, Founder, The Arabia Foundation, tweets:
"The removal of two top officials, a cabinet ranking, very powerful and close advisor of MBS and the Deputy Head of Foreign intelligence + 4 other Generals in foreign intelligence (virtually its whole top leadership) cannot be written off as a cover up. This is unprecedented."
"This is not saying "rogue killers" but implicating virtually the whole top leadership of foreign intelligence. They carried out a mission that went sour very quickly and tried to cover it up initially. Bad news travels slowly to the top."
We await President Trump's "very severe consequences."