Israeli warplanes carried out airstrikes targeting more than 80 sites across the besieged Gaza Strip, on Saturday, as a form of response to 30 rockets fired from Gaza towards Israel, according to the Israeli army.
A Ma'an reporter said that Israeli warplanes carried out continuous airstrikes over Gaza since the predawn hours until Saturday morning.
Reports confirmed that Israeli warplanes targeted an apartment building in the center of Gaza City and a site belonging to Gaza's civil administration in northern Gaza, as well as dozens of other sites.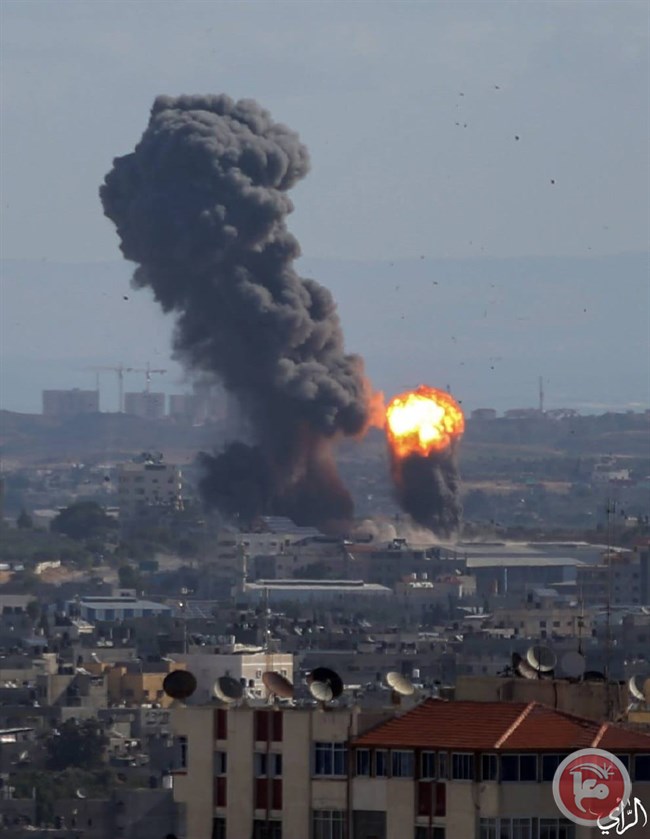 No injuries were reported, however, serious damages were caused to dozens of Palestinian homes and various buildings due to the airstrikes.
In addition, the Indonesian Hospital in Gaza suffered serious damages after Israeli warplanes fired five missiles at a site near the hospital, which led to causing panic among the patients.
Local sources said that loud explosions were heard across eastern and northern Gaza.
Hebrew-language news outlets reported that the Israeli army announced that Israeli warplanes have carried out over 80 airstrikes across Gaza.
Sources added that from the 30 rockets fired from Gaza towards Israel, about 10 were intercepted by Israel's Iron Dome aerial defense system.
Sources also confirmed that the rockets fired from Gaza landed in open fields in Israel.
No injuries or damages were reported.