At the end of the same week that the Trump administration announced a 30-day deadline to reach a ceasefire in Yemen, it was revealed the United Kingdom is planning to introduce a United Nations Security Council resolution that seeks to end of the war.
According to a Friday ABC News report, citing diplomatic sources, the British could introduce the resolution as early as this coming week. ABC reports that "one source said it would call for a humanitarian ceasefire and the safe passage of food and other aid, for support for the cratering Yemeni economy, and on both sides to fully engage with the U.N. Special Envoy for Yemen Martin Griffiths."
Last week's ceasefire proposal by Defense Secretary Jim Mattis and Secretary of State Mike Pompeo has been widely seen as the result of heightened media pressure and international outrage over the October 2nd killing of journalist Jamal Khashoggi likely upon the direct orders of Saudi crown prince MbS.
But from the start it appeared a feeble attempt on the part of the U.S. to claim it's "on the side of peace" at a time that the U.N. has dubbed the situation in Yemen the world's "worst humanitarian crisis" — and at a time that Saudi war crimes in Yemen are increasingly being spotlighted.
However the fact remains that the Pentagon is an integral part of military operations in Yemen, and a number of analysts have pointed out that the White House could end the war with one phone call to Riyadh.
But it doesn't appear likely given the U.S. is simultaneously waging a regional proxy war against pro-Iran and Shia forces, which includes severe sanctions against Iran itself set to snap back on Monday. Significantly, Mike Pompeo told Fox News Sunday:
"The Iranians are responsible for the starvation' of Yemeni civilians."
Washington has long accused Iran of giving direct support to Yemen's Houthi rebels, who overran the capital of Sana'a in 2015, precipitating the widespread Saudi-UAE-US bombing campaign that will soon reach four years in running, and which has resulted in tens of thousands of Yemeni casualties.
Pompeo also addressed the new round of November 5th Iran sanctions:
"I've been at this a long time. No one's going to argue that Secretary Pompeo isn't tough on Iran, and no one's going to argue that President Trump isn't doing the same," Pompeo said on Fox News Sunday.
He also accused Iran of being the "world's largest state sponsor of terror" and repeated recent headlines that Iranian intelligence carried out an assassination campaign across Europe.
.@SecPompeo: "The sanctions that will be re-imposed tomorrow are the toughest sanctions ever put in place on the Islamic Republic of Iran," #FNS pic.twitter.com/WBYynDqVFt

— FoxNewsSunday (@FoxNewsSunday) November 4, 2018
Concerning Yemen, should the UK introduce a security council resolution which aims to end the war and create lasting conditions for peace, it will be interesting to see if it actually has any teeth, or if it's simply a repeat of a prior April 2015 resolution that demands "all parties in the embattled country, in particular the Houthis, immediately and unconditionally end violence."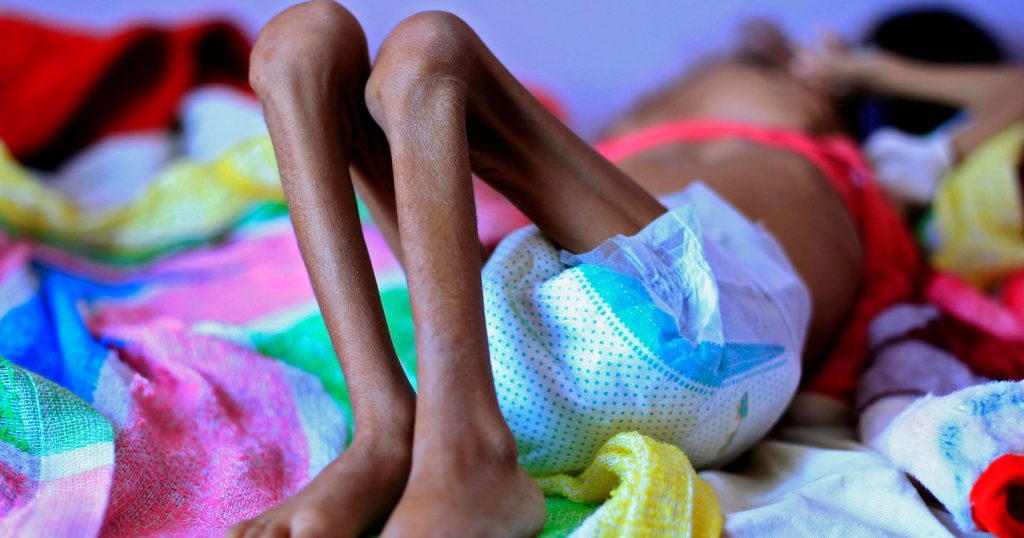 Should a new resolution simply double down on this language of identifying Houthis as the aggressors, without calling out Saudi war crimes and its scorched earth bombing campaign, it most certainly going to fail. For now it appears that Washington is seeking to broaden the regional proxy war targeting Iran and pro-Tehran forces — even while claiming to desire peace and a lasting resolution in places like Yemen.
And with Pompeo now placing the blame on Iran for the humanitarian crisis in Yemen, we are only likely to get more of the same stalling while civilians continue to die in the thousands each month. After all, over the past few days the Saudi response to the ceasefire proposed by Pompeo and Mattis has been to actually ramp up airstrikes across Sana'a governate.