US President Donald Trump has called US intelligence chiefs "extremely passive and naive" regarding Iran, a day after they contradicted his views during congressional testimony.
During a hearing on global threats on Tuesday, the leaders of several United States intelligence agencies told the Senate Intelligence Committee that Iran is not taking steps towards making a nuclear bomb, a conclusion that contrasts starkly with Trump's assessment of the country.
Director of National Intelligence Dan Coats, as well as the directors of the CIA, FBI, National Security Agency and other intelligence agencies spoke before the committee.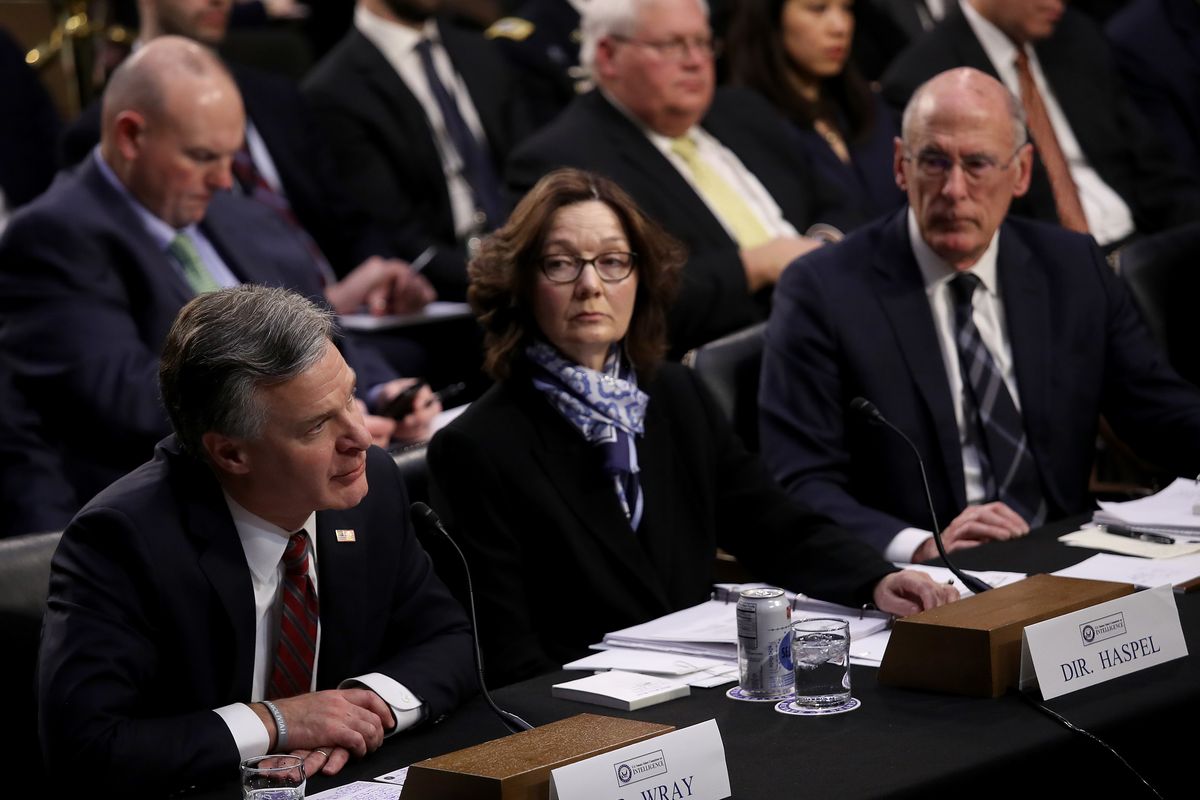 On Wednesday, Trump responded on Twitter, saying "the Intelligence people seem to be extremely passive and naive when it comes to the dangers of Iran. They are wrong!"
"Perhaps Intelligence should go back to school!" he added.
Former CIA Director John Brennan retweeted the president's remarks, calling Trump's refusal to accept the intelligence assessments a sign of "intellectual bankruptcy"
Your refusal to accept the unanimous assessment of U.S. Intelligence on Iran, No. Korea, ISIS, Russia, & so much more shows the extent of your intellectual bankruptcy. All Americans, especially members of Congress, need to understand the danger you pose to our national security. https://t.co/9iV3BTKiEv

— John O. Brennan (@JohnBrennan) January 30, 2019
In his arguments posted to Twitter, Trump accused Tehran of actively seeking nuclear weapons, reiterating the justification he gave for withdrawing last year from a multilateral treaty on Iran.
Under the 2015 deal, Iran agreed to restrict its nuclear activities in exchange for the lifting of sanctions.
The US intelligence officials told the Senate Intelligence Committee that Iran was not developing nuclear weapons in violation of agreement.
https://twitter.com/realDonaldTrump/status/1090608298343190528
During Tuesday's hearing, the country's top spies also took issue with Trump's assertion that the Islamic State (IS) group has been defeated.
Trump defended his decision to withdraw about 2,000 US troops from Syria on grounds that IS no longer poses a threat, saying "we've beaten them".
"Caliphate will soon be destroyed, unthinkable two years ago," Trump said on Twitter at the time.
Trump has given the Pentagon about four months to withdraw US troops from Syria, backtracking from his abrupt December order for a pullout within 30 days.
The US intelligence chiefs said IS would continue to pursue attacks from Syria and Iraq against regional and Western adversaries, including the US.
"The President has a dangerous habit of undermining the intelligence community to fit his alternate reality," Senator Mark Warner, the Senate Intelligence Committee's top Democrat, wrote on Twitter. "People risk their lives for the intelligence he just tosses aside on Twitter."
Republican Congressman Mike Gallagher, who served as a Marine Corps intelligence officer while deployed in Iraq, also defended the intelligence agencies, saying: "They are doing a very difficult job and they are actually trying to advance the president's priorities".
The CIA and the director of national intelligence office did not comment on Trump's remarks.