December 27, 2002

Life is good, apparently

Sent by Iranian American Cultural Association (IACA), Washington DC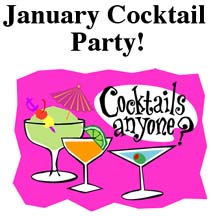 The Iranian-American Cultural Association Invites you to
Thunder Grill for its Monthly Cocktail Party!
WHEN: Friday January 3, 2003, 7:00-9:30 P.M.
WHERE: Thunder Grill

The East End of the Union Station

50 Massachusetts Avenue, NW

Washington, DC 20002

202- 898-0051
Come and enjoy Thunder Grill's Southwestern American menu and ambiance.
Take advantage of Union Station's Other Attractions -- Restaurants, Shops, Movie Theaters, and Architectural Splendor!
The restaurant/bar is easily accessible by Metro Union Station Stop on the Red Line.
Parking is available at the Union Station parking garage.

Thunder Grill will validate your parking ticket for reduced rates.
We look forward to seeing you for fun, food, drinks, and conversation.
For a membership application and further information about the IACA's upcoming events, please check our website at
www.iacadc.org
Funny stuff, interesting stuff, important stuff, stupid stuff, all sorts of stuff... Have you got something for this page?
Email it