February 22, 2003

Gamshid wants your vote

Image emailed to iranian.com and many others. Gamshid Khatami is campaigning to become a member of the Tehran City Council. Go Gamshid! >>> Weblog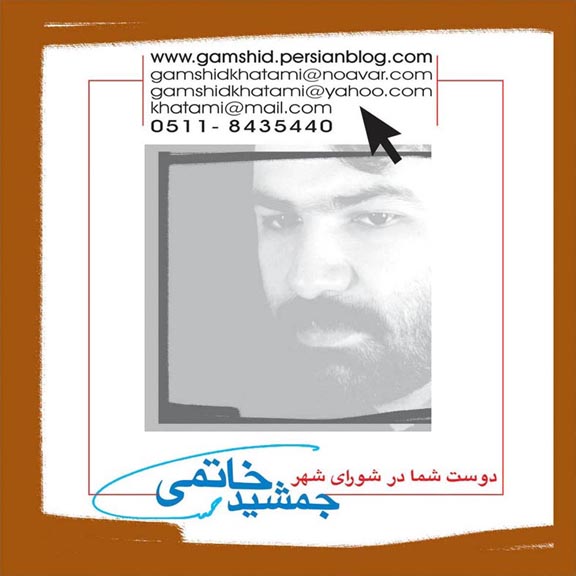 Funny stuff, interesting stuff, important stuff, stupid stuff, all sorts of stuff... Have you got something for this page?
Email it