September 27, 2005
I guarantee you an Iranian picked the location
I received the following email from the Institute of Electrical and Electronics Engineers (IEEE) about a conference in Greece. However the location of the conference made me think that it might be a suitable material for the Anyway part of our beloved magizine. :)
-- SH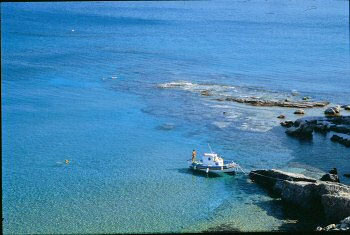 CALL FOR PAPERS
2006 IEEE International Symposium on Circuits and Systems
Circuits and Systems: At Crossroads of Life and Technology
ISCAS 2006
Island of Kos, Greece, May 21-24, 2006
The 2006 IEEE International Symposium on Circuits and Systems (ISCAS 2006), sponsored by the IEEE Circuits and Systems Society, is the worlds premier networking forum of leading researchers in the highly active fields of theory, design, and implementation of circuits and systems.
Being organized on the island of Kos, in the middle of the Aegean Sea in Greece, and inspired by her history as a crossroads of civilizations at the center of three continents, the Symposium has as its theme the circuits and systems as a convergence point for human life enhancement through innovations in technology and marriages of fields as diverse as biosystems and information technology.
The ISCAS 2006 will include cutting-edge oral and poster sessions; tutorials given by experts in state-of-the-art topics; forum sessions and panel discussions supporting the debate of circuits and systems topics of particular interest to the community; special sessions complementing the regular program with topics that cut across and beyond disciplines traditionally represented at ISCAS.
Sent by Mehdi & Farzad
* *
Funny stuff, interesting stuff, important stuff, stupid stuff, all sorts of stuff... Have you got something for this page?