Nine years ago
How did I, that shy, insecure, unambitious girl, get here?
September 10, 2006
iranian.com
I had a best friend in high school. She was very outgoing, loved to party and meet new people, and very ambitious. Studying was her escape from life and she had big dreams. I was a good student but too busy to have big dreams. I was occupied with fighting ghosts, blocking out the world. My friend always had to drag me to parties and most the time she wasn't successful. I kept to myself and my little dreams. I was a homebody and I isolated myself because I thought I wasn't good enough. I also loved children and constantly spoke about how cute my nieces and nephews were. I was always showing my best friend pictures of the little Joo Joo's.
There is a memory from that time that I think of often, especially lately. One day my friend said to me, "Ten years from now, I will be a successful career women working in a big city somewhere. You will be a suburban housewife with three kids and I'll come and visit you and be like an aunt to your kids." At the time, I completely agreed with her. That is what I wanted, that is what I expected.
Today –
It is now one year shy of ten years. I am not, as my friend and I predicted, anywhere near a housewife with three children. New York City is not, last time a checked, a suburb. I am more ambitious than I've ever been, and my desire to be somewhat of a homebody is by choice. One thing surely hasn't changed, I still adore children, especially my nieces and nephews.
I lost touch with my friend but last I heard she'd dropped out of college and she was working in a hair salon and at a pizza shop.
Life is comically amazing. How did I, that shy, insecure, unambitious girl, get here? It blows my mind to think about the series of universal events that have conspired so that I am right here, sitting on my bed, in my apartment, miles away from home, a graduate of Columbia University, now an employee of Columbia University, ions away from my wildest imaginations, in New York City. I take no credit whatsoever. Angels surround me.
One year and nine months ago –
I filled out the online application. For sure that it was a waste of my time and, more importantly, my seventy five dollars. In my mind, the chances of me being accepted at Columbia were about as high as being 115 pounds. My motivations behind wanting to attend Columbia were a mix of awe at the idea of attending an Ivy League school and the fact that it was close in proximity to a certain boy. Who am I kidding; it was primarily the second motivation. I honestly never expected to get in. And I didn't.
One year and six months ago –
I got waitlisted. I was accepted at all the other schools I'd applied to and received a great scholarship. I was going to stay close to home and there was something comforting about that.
One year and four months ago –
I came to New York for a weekend to visit the boy. I thought what the hell, the orientation for this program is in 3 weeks and I'm still on the waitlist – I might as well stop by the office and show my face. I was waiting for the boy to get off from work so we could go together. He was late. He accidentally got on the wrong train. He told me to go ahead and he'd meet me there. I didn't arrive at Columbia until 4:30 in the afternoon – it was a Friday.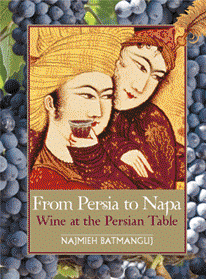 Nonchalantly (at this point I had nothing to lose), I walked into the suite. I asked for the lady I'd emailed with. She had left early. A friendly looking man walked out of an office and asked me if he could help. I told him I was on the waitlist and wanted to see what was up with that. Leave your name and number and the lady will get back in touch with you, he said. Then he asked me if I had any questions for him. Very casually, I replied, "yea, what can I do to get in [to the program]?" He chuckled, like a jolly Jewish Santa Claus, a chuckle I hear often these days. I wrote down my name and number. Before I left, I shook his hand and asked, "I'm sorry, who are you?" I'm Dr. C, the Director of the program. Me – speechless, oh shit – umm ... ohhh ... well, it was great to meet you. I never would have been as confident if I had known who he was.
The Monday morning after the Dr. C incident –
I was back home and my cell phone rings. I pick up and hear a sweet British voice. "We've decided to accept you into the program, with a fellowship."
Two and a half months ago –
Caps and gowns, pictures and smiles, loved ones and flowers. A difficult year behind me, the boy that was my motivation is no longer, my sole incentive now - the enrichment of who I am instead of being who somebody else wants me to be, an amazing new man in my life, a job in the department I just graduated from.
Today –
Independent woman in New York City who is amazed at this journey called life. Profoundly aware that the Universe has the power to guide us all anywhere and everywhere – even to the places we could never have imagined for ourselves.
Hmmm ... does this mean I do have a chance at being 115 lbs ;-) Surely it does! Comment
About
Arezou Raeisghasem, Masters of Public Administration, Columbia University School of International and Public Affairs.