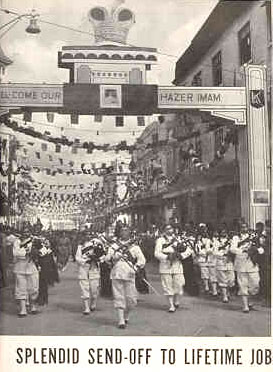 Religion
This 1957 Life magazine has this article on the celebration of the installation of Aga Khan IV as the 49th Imam of the shia Imami Ismaili Muslims. He is the son of Prince Ali Khan.
More Religion

Sent by Darius Kadivar
Email interesting old photos of ordinary people, places, political leaders, activists...