Napoleon mon amour
Part 9: The trip to Avignon: City of the Popes
March 2, 2006
iranian.com
Well I am not such a pushover after all. I am just mature enough to know that sometimes it is better to settle for less. So, once again, I settled for less with Napoleon. I mean I don't really have many options. There is not even a single prospect of a boyfriend or girlfriend or even a late-night lover here where I live. The Iranians are mostly octogenarian monarchists who still want to bring back Reza Pahlavi to the Peacock Throne! There are some Iranians my age but they are either married to my friends or belong to the Anghayee sect, which makes them even more untouchable as far as I am concerned.
Amongst the local French population, well, it is not easy to meet people. And yours truly has a weakness for sex-talk in Farsi and a real preference for nicely circumcised kirs.
Also, what am I going to do, stop this affair and watch T.V.? No, I will swallow my pride like I swallow his semen: willingly. Khodaa bozorgeh I have never been the type to avoid further hurt by showing control. No, yours truly is kamakazi when it comes to love. I just go for it. Anyway, I know that I will not be any more hurt later than now. So why not have some fun till it happens.
Plus Napoleon is so good in bed, so gentlemanly and kind and I have known him and his parents for twenty-five years. He is safe and convenient. And anyone following my story knows that I just simply adore him. We make excuses for people we love.
But I am not too naïve either. I gave him a hard time for a few days. In the end I told him that I will stay with this affair but that he should know that I am not really happy with it. I also told him that I was hoping that his girlfriend would not get pregnant but that if she did I was sure he would want me even more. (I am not so sure but I told him that anyway as a way of opening options for him as well—you see I can be as kharkoseh as the next Iranian!)
Those of us who have had children in marriages know that most of the time a newborn baby kills the sex-life of the couple. So Napoleon after a baby may be even more in need of "adult-time" with me. He told me that the reason he had never told me about plans for a baby was because he, too, thought that it was not going to happen. He also said that he was going to want to be with me even if the baby arrives.
Now, the moral dimension of this whole development is another issue altogether. Does one want to jeopardize the union of the parents of a newborn? Yes. The hell with them. After two kids and two divorces I really do not have a romantic view of marriage and children. I love my kids more than a million Napoleons but I am not the type to put things on a spiritual level. No it is all blood and guts and dirt and semen to me. Anyway, in some ways I am probably helping the girlfriend because old Napoleon would have been bored with her if it were not for me. Plus, if it was not me it would be some other woman perhaps more conniving and greedy than me. Men who fuck like Napoleon do not stay faithful. Unless they lose their virility—god forbid, zaboonam laal!
So after giving him the proper amount of grief we made up and agreed to keep going and see what happens. You see I have learnt that a little bitching is always necessary, no one concedes anything if you don't demand it. But if one wants to continue having a good sex-life with the person in question one MUST know when to stop. Nothing is worse for an erection than an unhappy woman. Three days on the phone bitching, two nights bitching, followed by good, heavy-duty sex is enough.
The night I stopped bitching and made him come in my mouth (when I am being weak and needy I make sure that the love making takes vulgar proportions—this balances the neediness by showing the guy how capable of enjoying sex one is--) he gave me the good news: his girlfriend was going away to visit her parents. We planned every night that she was away. We went to restaurants and watched soccer on T.V and hung out like a real couple. It was so much fun to spend time with him.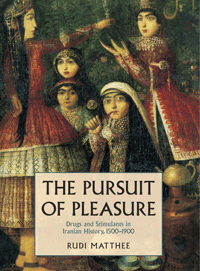 On the weekend I suggested we go away somewhere. We decided to go to the beautiful medieval city of Avignon. This incredible walled city on the lower shores of the Rhone River was the seat of the papacy for some seventy years in the fourteenth century. They still refer to her as the City of the Popes. Napoleon, who does have a taste for history was keen to go because he had heard that this beautiful city, which once housed not so chaste popes and their courtiers, now boasted several libertine clubs!
I booked a hotel I found on the net that was very special. I have a knack for finding good hotels and restaurants. This one was in a 16th century Jesuit cloister right in the middle of the historic part of town. It had been renovated a few years back by a famous contemporary French architect. The rooms had high ceilings but were furnished with modern furniture and fittings. Our stone walled room was huge, by French standards, with a big bed and leather couch and a gorgeous desk. How I would have loved to stay there and write. The big French windows opened to a courtyard with a beautiful and ancient fountain in the middle. The southern sun, whose gentle light has blessed so many impressionist paintings from Van Gogh to Cezanne, filled our room with a whiff of sheer bliss.
Napoleon was so attentive I was euphoric. That night we went to a restaurant we had found in the Michelin Guide. We had a good Chateauneuf du Pape with a dish called Tian that was a regional specialty. It was made of vegetables, tomatoes and goat cheese and baked in a clay pot in the oven. There are some dishes that leave a permanent mark on one's memory this Tian was one of them.
After dinner we walked across the town from the east wall to the west to go to Aphrodite, one of three Libertine clubs in Avignon. Napoleon assured me like he always does that we will stay as long as I please and do whatever I say. Without that I would feel too insecure to go.
The club was packed and roaring. Women were dressed in different kinds of sexy lingerie—almost all of them. I was dressed in a long skirt and sweater but underneath I wore a sexy black slip, the kind I have see Sophia Loren wear in some movie. I feel good in it because it covers the body, accentuates my boobs (perhaps my favorite feature) and makes me feel sexy without feeling entirely nude.
We drank and danced and looked around. When we sat down a couple came and sat next to us. Napoleon started the conversation and before long we were all talking. Napoleon had his arms around me, reassuringly caressing me. Before long I found myself kissing the woman. But I did not really like her. The man asked me to dance. I took off my sweater and skirt and danced in my black slip and high heeled boots. It felt great. I turned around and let the guy grind my buttocks with his rather prominent hard-on. All the while I was looking to see what old Napoleon was doing with the guy's wife (they had been married for 15 years with two kids!). He kept his distance and was so civil that I knew he would not do anything to hurt me. I had told him that in these situations I have the machismo of Iranian or Mediterranean men I don't mind if I do it but if he does I get hurt. He is happy to watch me.
The French stranger with a hard-on and I went back to the table and joined the guy's wife and my lover. I necked a bit more with the wife but turned to Napoleon and said in Farsi:
"Man nemeekham inaro bokonam."
He responded that we could go back to the hotel, "bereem hotel emshab meekham taa sobh bokonamet!"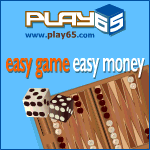 The Frenchman and his wife got up and asked us to join them upstairs. We told them to go ahead—we might join them later. They left we kissed and necked. He asked me if I wanted to go. I told him I wanted to go take a look upstairs before leaving. We climbed the narrow and dark stairs to the top floor. Different rooms with different combination of people having sex. Moans and groans from every corner. One room had four women giving four men whole-hearted blow jobs. Another room one woman was eating another out while she gave a blow job to a man. In one room a man ate out a woman's Kos while two others jerked off. In one corner there was a woman being penetrated by two men while she sucked another's kir.
I was so turned on I could no longer wait. Napoleon sensed this and took my hand leading me out of the club. On the way out I saw a man at the bar eating out a woman.
We went to the hotel and made love till dawn. It was great to sleep next to Napoleon.
In the morning he woke up with an erection kissed me and smiled. I took his beautiful kir in my mouth and sucked it like I sucked my thumb as a little girl. He cried, "Jooonam."
He turned me around and fucked me so hard I screamed loud enough for the dead popes to turn in their graves.