Iranian Events
Course: Persian Calligraphy, Nasta'liq Script
February 12 @ 6:30 pm

-

8:30 pm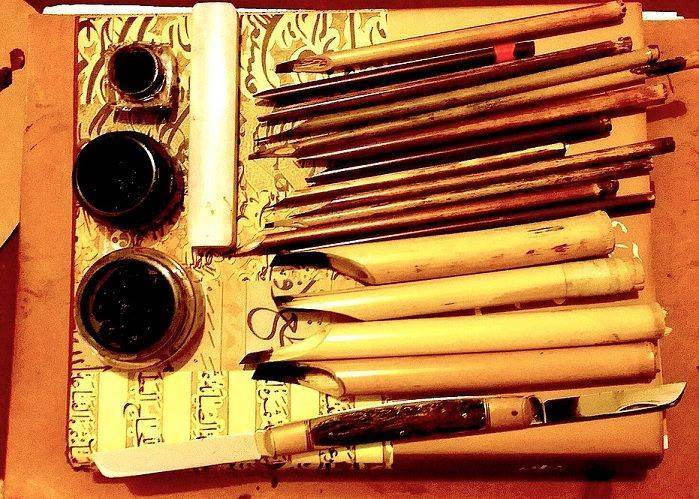 The course is held every Monday 6:30pm-8:30pm at the London Middle East Institute (LMEI) at SOAS from Monday 08 January 2018 – Monday 12 March 2018.
* If there is sufficient interest another class will be held every Tuesday 6:30pm-8:30pm at LMEI from Tuesday 09 January 2018 – Tuesday 13 March 2018.
This ten-week exercise-based Persian calligraphy course is a continuation of a previous course suitable for all levels, from beginners to advanced levels. It is based on a one-to-one teaching method, so everyone will be given the instructions based on their own level and previous experience.
You will learn the writing techniques of the Nasta'liq script during the course, and the first session will start with a general introduction to the traditional tools, materials, and various Islamic calligraphy styles.
Although previous knowledge of Persian language is not necessary, you will enjoy the course more if you have familiarity with the alphabets and particularly the language, as the materials are constantly engaged with Persian language and literature.
The shapes of alphabets and simple words as the infrastructure of calligraphy, will be fully covered and repeated for beginners, while advanced samples and the techniques of form juxtaposition will be explored in detail for upper levels. You will also learn additional skills of making traditional papers and cutting (bamboo) pens.
Current students will move to the elementary level, and new comers will be put in either beginner or elementary level depending on their ability and previous experience.
Materials and tools are not included in the course fee, but you will be advised where to get them from.
Read more: https://www.soas.ac.uk/lmei/events/08jan2018-persian-calligraphy-nastaliq-script.html
Fees: £250 (10% discount for early-bird registration by Saturday 23 December 2017: £225).
There will be a small additional charge of between £10 and £20 for materials and tools. To register visit the SOAS Online Store.
Contact Tel: 020 7898 4330/4490
Contact email: Vincenzo Paci vp6@soas.ac.uk / Aki Elborzi ae6@soas.ac.uk
Photo credit: Keramat Fathinia
---

Subscribe to The Iranian newsletter
Sign up for our daily newsletter to get the top news stories delivered to your inbox.
Support The Iranian
The Iranian is an online magazine for those who care deeply about all things Iranian: identity, culture, music, history, politics, literature, and one another. Stories like this are made possible by readers like you.
Please

donate

 or

subscribe

to help fund independent journalism for the Iranian Diaspora.