Iranian Events
Cultural Connections of Persian Nowruz & Jewish Purim
March 19 @ 6:30 pm

-

8:30 pm
Event Navigation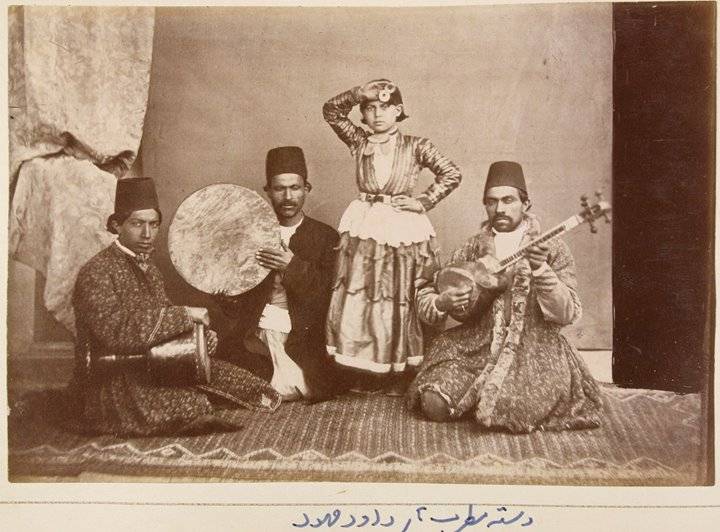 SHIN's Purim & Nowruz Program raises awareness of Persian diversity and its expression.
'SACRED SEVEN: Tracing the Cultural Connections between Persian Nowruz and Jewish Purim'. A lecture by Laurel Victoria Gray
Also small photo exhibit 'Jews of Iran' | Haftseen Table | Baklava & Pomegranate Drinks/Cocktails.
Registration $8 (http://www.shindc.org/reg/purimnowruz2018/). Free for SHIN DC Members – Members please RSVP to info@shindc.org by Friday, March 16 at noon.
Laurel Victoria Gray is an internationally recognized dance scholar, choreographer, performer, and costume designer. She has mastered dances from Silk Road cultures and beyond. Gray is the founder of the award-winning Silk Road Dance Company and teaches dance at George Washington University. She has choreographed a piece inspired by Purim that was showcased at the Kennedy Center: https://youtu.be/-QHx-jHYtcU. Her scholarly articles have appeared in many publications, including the Oxford University Press International Encyclopedia of Dance, the Encyclopedia of Modern Asia, and the Encyclopedia of Women in Islamic Culture.
Her production in the Silkroad Dance Festival on February 17, Wedding in Bukhara, highlighted the timeless dances and rituals from the hidden world of the ich kari (the women's quarters), that welcome a new bride into the family, with Uzbek, Tajik, Persian, Uighur and Indian dance performances that reflect the ethnic diversity of Bukhara, an ancient oasis city on the Silk Road. It included offerings from Bukharan Jewish traditions: dances of the Sozanda female entertainers as well as from the distinctive Mavrigi repertoire of Farsi-speaking Jewish refugees from Merv, Turkmenistan.
Venue: National Museum of American Jewish Military History, 1811 R St NW, Washington, DC 20009
Photo Creator: Sevruguin, Antoin 1933. Musicians, including Persian Jewish Artist Daoud The Musician, and Dancer. Smithsonian Freer | Sackler Gallery.
About Aftab Committee: The Aftab Committee is a Washington, D.C.-based 501 (c)(3) nonprofit organization that supports Iranian-American artists and their works. By raising awareness, advocating education, and facilitating various events and exhibits, Aftab aims to build a bridge between the American public and Iranian-American artists and art.
---

Subscribe to The Iranian newsletter
Sign up for our daily newsletter to get the top news stories delivered to your inbox.
Support The Iranian
The Iranian is an online magazine for those who care deeply about all things Iranian: identity, culture, music, history, politics, literature, and one another. Stories like this are made possible by readers like you.
Please

donate

 or

subscribe

to help fund independent journalism for the Iranian Diaspora.
Related Events