Iranian Events
Iranian Film Festival: Blockage (DC)
January 12 @ 7:00 pm

-

9:00 pm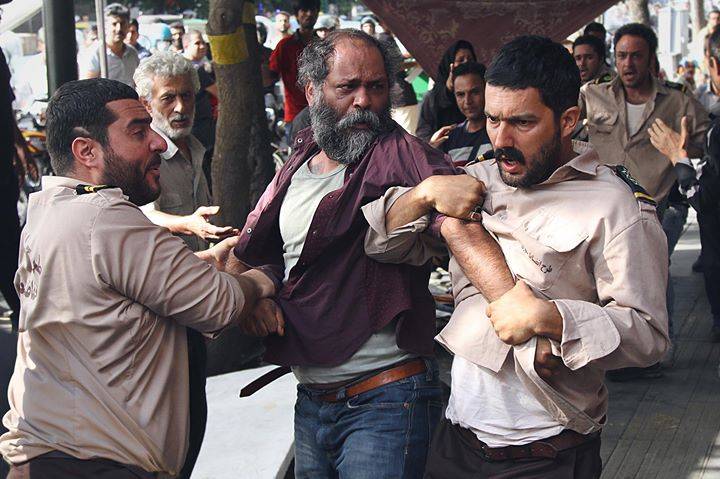 The winner of the Busan International Film Festival's coveted New Currents Award—from a jury headed by Oliver Stone and Bahman Ghobadi—Blockage is a fast-paced, intense social drama. The film races through a few stressful days in the life of a scheming Tehran municipal officer. Tired of shaking down illegal street vendors for kickbacks, Qasem is hoping to use his wife's inheritance to start a trucking business. But she would rather use it to buy a house and is on the verge of leaving him. When Qasem is accused of assault by one of the peddlers under his charge, he faces the prospect of losing his marriage and his job on the same day, and he resorts to desperate measures to fix his life.
According to Screen Anarchy's James Marsh, "Blockage is just the latest in a long line of contemporary Iranian dramas whose tightly woven narratives succeed both in pulling the veil back on life in modern-day Iran, while simultaneously transcending their cultural roots to tell universal stories of desperate individuals just trying to get by. The results are engrossing, despairing and all-too-familiar." (Dir.: Mohsen Gharaie, Iran, 2017, 82 min., DCP, Persian with English subtitles)
---

Subscribe to The Iranian newsletter
Sign up for our daily newsletter to get the top news stories delivered to your inbox.
Support The Iranian
The Iranian is an online magazine for those who care deeply about all things Iranian: identity, culture, music, history, politics, literature, and one another. Stories like this are made possible by readers like you.
Please

donate

 or

subscribe

to help fund independent journalism for the Iranian Diaspora.
Related Events