Iranian Events
Mohsen Namjoo Concert | University Of Michigan
October 7, 2017 @ 7:00 pm

-

9:00 pm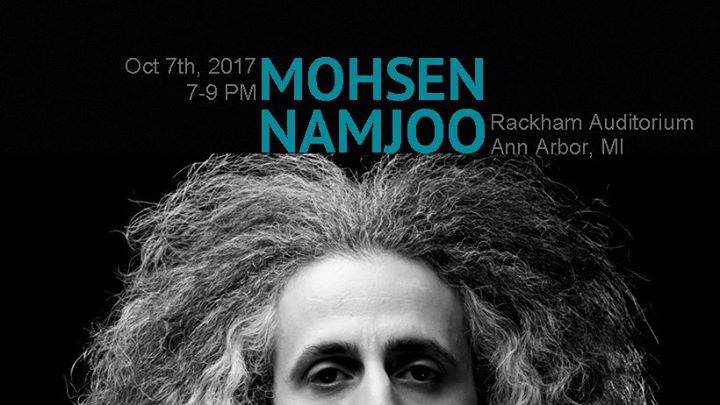 It is a great honor for Iranian Graduate Student Association at University of Michigan (IGSA) to announce that on October 7th, we are having an amazing concert with the one and only MOHSEN NAMJOO.
Mohsen Namjoo is an Iranian artist, songwriter, singer, music scholar and setar (traditional Persian lute) player based in California. Born in 1976 in Torbat-e Jam, Iran, Namjoo began his musical training at the age of twelve. In 1994 Namjoo began to study Theater and Music at the University of Tehran. Namjoo also studied Iranian folk music. His unique music style resembles a patchwork of Persian classical poetry of Hafez, Rumi or Saadi with western music, namely rock, blues, and jazz.
Hailed as "the Bob Dylan of Iran" by the New York Times, Mohsen Namjoo is a visionary artist who speaks for and touches the souls of today's youth. Seamlessly blending the classical with the modern, the ancient with the current, Mohsen Namjoo is a true musical maverick.
https://www.eventbrite.com/e/mohsen-namjoo-concert-tickets-36810988658
---

Subscribe to The Iranian newsletter
Sign up for our daily newsletter to get the top news stories delivered to your inbox.
Support The Iranian
The Iranian is an online magazine for those who care deeply about all things Iranian: identity, culture, music, history, politics, literature, and one another. Stories like this are made possible by readers like you.
Please

donate

 or

subscribe

to help fund independent journalism for the Iranian Diaspora.