Iranian Events
Sepideh Raissadat And Rohab Ensemble in Seattle
Event Navigation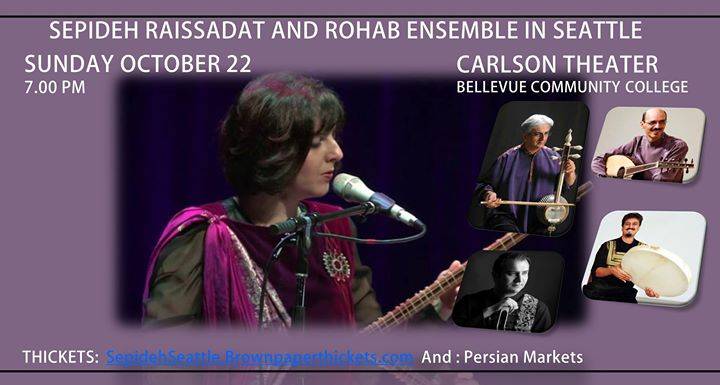 Sepideh Raissadat is a classical Persian music singer. Sepideh Raissadat was Born in Tehran in 1980. She began studying Radif at the age of 9 with the famous Persian singer Parisa, and continued with Parviz Meshkatian and Mohammad Reza Lotfi. Her major soloist instrument is the Setar. Her first album was recorded when she was 18, thanks to Ostad Parviz Meshkatian.
---

Subscribe to The Iranian newsletter
Sign up for our daily newsletter to get the top news stories delivered to your inbox.
Support The Iranian
The Iranian is an online magazine for those who care deeply about all things Iranian: identity, culture, music, history, politics, literature, and one another. Stories like this are made possible by readers like you.
Please

donate

 or

subscribe

to help fund independent journalism for the Iranian Diaspora.
Related Events