Iranian Events
Workshops with Harla: Iranian Dance Fusion! (Vancouver)
January 21 @ 3:00 pm

-

4:30 pm
Event Navigation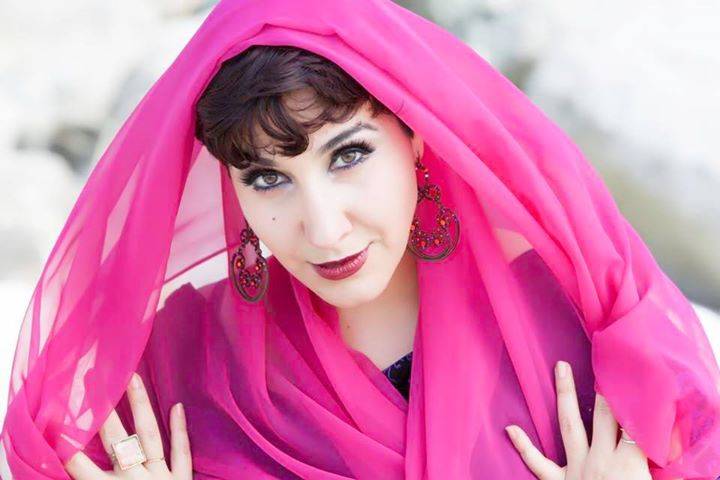 Class: Iranian Dance Fusion
What to bring:
Water, comfortable clothing, preferably form fitting, *this class will be done in bare feet*
Description:
Join Harla for this 1.5hr workshop exploring the movements and music of Iranian dance! We'll dance our way through classic Iranian folk music and move through the ages getting a glimpse of the 80's/90's, all the way through contemporary pop music! You will learn how to unlock your hips and find the fluidity in your movements. Iranian dance and music is rooted in the wine-drenched poetry of Hafiz and Rumi with the hypnotic drums of the middle east pulsing through its core. Unleash your exotic side and get a full-body, fun workout with this all-levels dance class!
Space is limited, registration required!
Cost: 18.00CAD
Registration is now open! Visit http://www.vancouverburlesquecentre.ca/workshops-2/
To register for Iranian Dance Fusion! I'm hosting this workshop at a promotional rate of $18 because I want to make it as easy as possible for you to take a chance on moving your body in new and different ways! Let us celebrate the New Year by unlocking our hips and shimmying oh-so elegantly 🎉💕
Instructor Bio:
An intoxicating blend of saffron and sensuality, Harla LaVand is Vancouver's own Persian Pin-Up. This ruthlessly authentic soul has been bewitching audiences since 2013; Harla will have you quivering when her hips hit the stage with her unique blend of hip-hop, lyrical, and classical Iranian dance. Harla is passionate about sharing her love of this art form; she studied theatre at York University Toronto, Ont. where she deepened her craft as a storyteller on all fronts- designing for Mainstage Productions, Artistic Directing their playwriting Theatre Festival, as well as writing/directing/performing original works. An artist through to the core, Harla balances her life as a showgirl with her life as a visual artist while currently completing her CFES Group Fitness certification. Harla's greatest goal is to teach the powerful magic that is LOVING & MOVING our bodies to as many people as possible. Burlesque has allowed Harla to combine her theatrical skills with her love of dance, fitness, and right proper drrrty bump n' grind; her passion is unparalleled and you do not want to miss it when she pours it all over the stage.
---

Subscribe to The Iranian newsletter
Sign up for our daily newsletter to get the top news stories delivered to your inbox.
Support The Iranian
The Iranian is an online magazine for those who care deeply about all things Iranian: identity, culture, music, history, politics, literature, and one another. Stories like this are made possible by readers like you.
Please

donate

 or

subscribe

to help fund independent journalism for the Iranian Diaspora.