Omid: Messages from space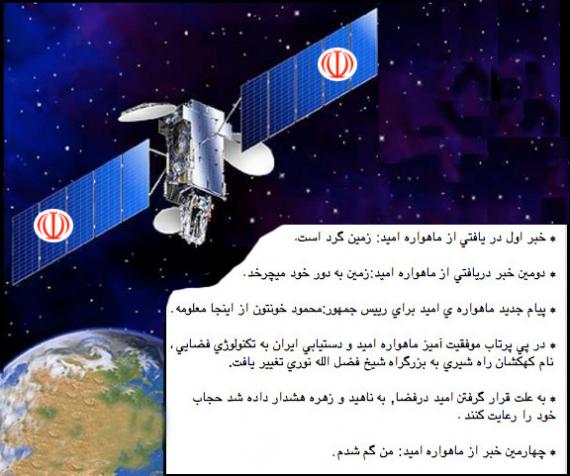 * First message received from Omid satellite: "The Earth is round."
* Second message: "The Earth revolves around itself."
* Third message (to President Ahmadinejad): "Mahmoud, I can see your house from here."
* News Bulletin: Following Iran's technological leap into space with the successful launch of the Omid satellite, the Milky Way has been renamed Sheikh Fazlollah Nouri Highway.
* News Bulletin: As Omid moves into orbit, Nahid and Zohreh (Venus) have been warned to observe the hejab.
* Fourth message from Omid: "I'm lost."

[Original author unknown. Please let us know if you know. Leave a comment in the box below.]
02/18/2009 - 23:45