April 11, 2003

Messle khar geer kardam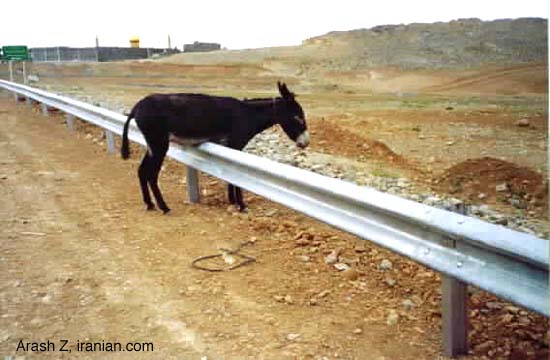 The location is northeast Tehran, Emamzadeh Hashem Road. Perhaps someone can find a way out for this poor donkey!
Sent Arash Zarei
* Send this page to your friends

Funny stuff, interesting stuff, important stuff, stupid stuff, all sorts of stuff... Have you got something for this page?